Event Manager
A cutting-edge event management and online ticketing solution based on Magento's webshop system
Turn your Magento store into an event organizing and ticket selling platform. Event Manager is a webshop tool that will help you with everything from organising events, to selling tickets and registering visitors all the way to managing tickets online and on sie. You can grant access and offer tickets to your customers without having to involve external ticketing websites or without having to pay extra fees to third parties.
Event Manager is a ticketing system on its own, running on your webshop that allows you to manage your profit – as part of the extensive functionality packages, that Magento, the world's leading corporate webshop platform has to offer.
How does it work?
The uniquely developed functionalities of the system and Magento's own abilities make up for a fully functioning ticketing platform, that can easily be enhanced further in a flexible way. Let's see its main features: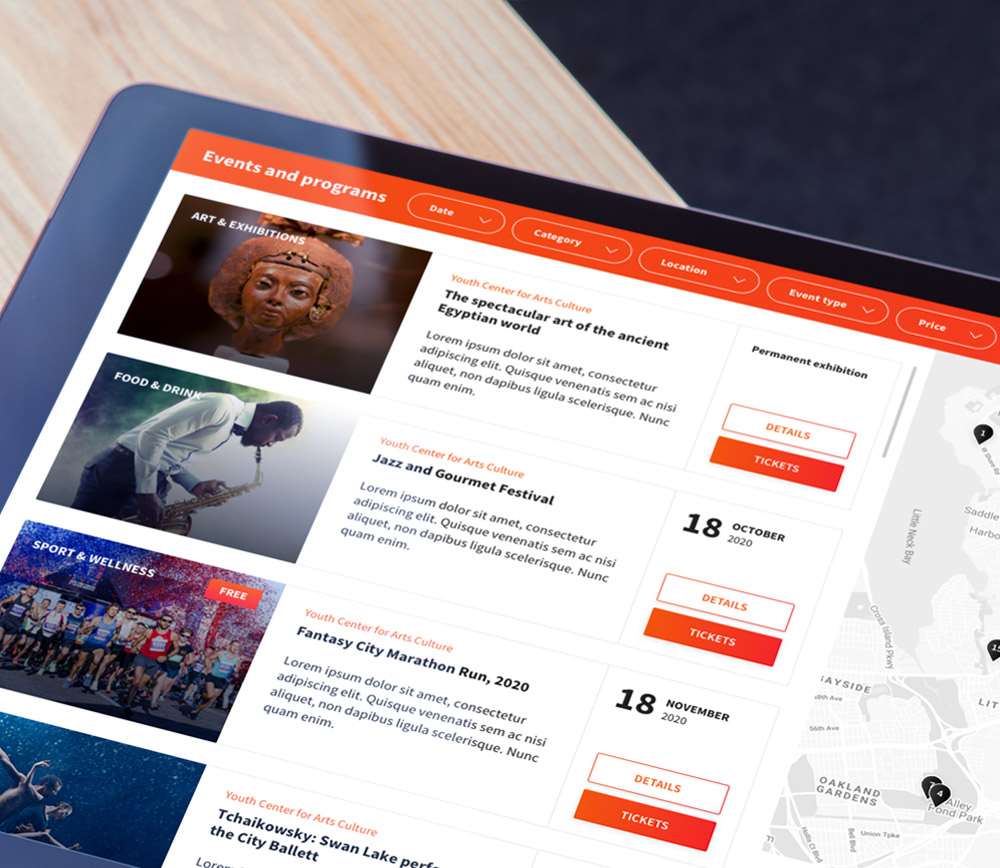 Institutions and events
With Event Manager, you can create any number of institutions and venues with different parameters and with linked marketing content. You can create venues that can be visited repeatedly (such as exhibitions) or set up one-time arrangements (such as concerts or festivals). Events can be showcased on detailed grids or as listings, allowing visitors to comfortably find their preferences or to simply browse, just as they would on a regular webshop.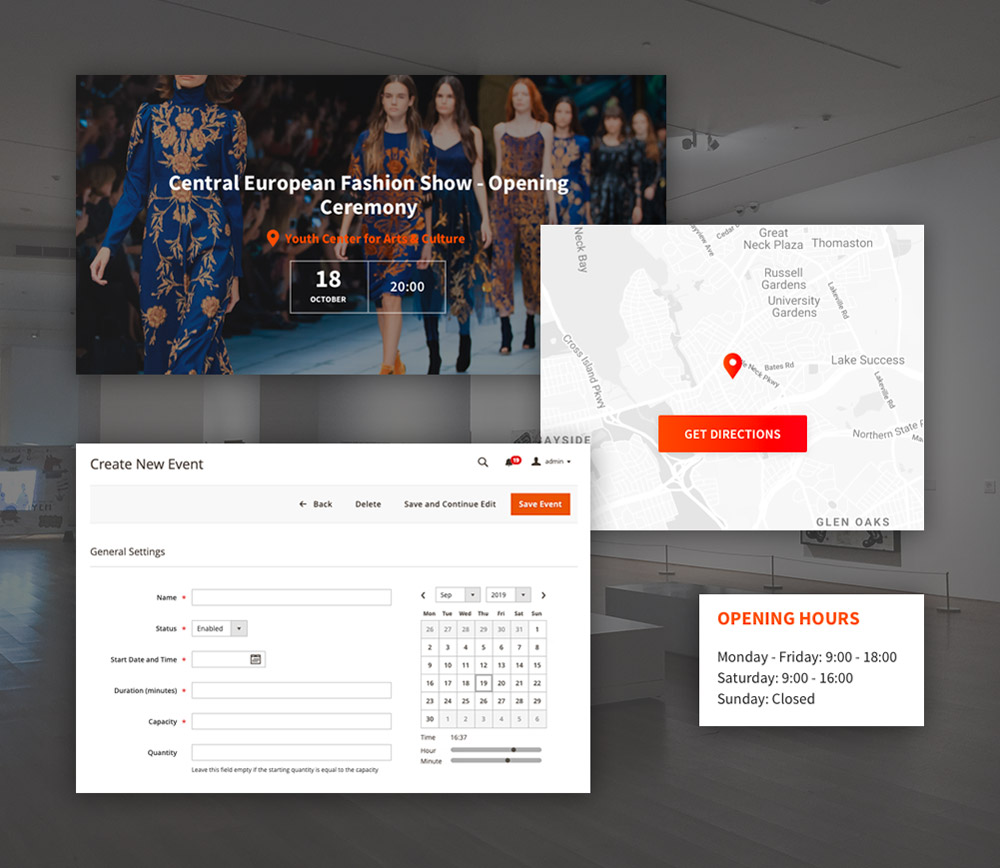 Configurable events
The system is based on the idea that multiple events can run at different venues, all at once and these can all be created on the same admin panel. For these events you can create any number of different ticket types, all individually priced if needed. You can set the capacity of each event, as well as the number of tickets sold, the timeframes and the rules of repetition. Certain limitations can also be configured, such as the cut-off times for purchasing tickets before the events or targeting certain customer groups, offering exclusive access to events.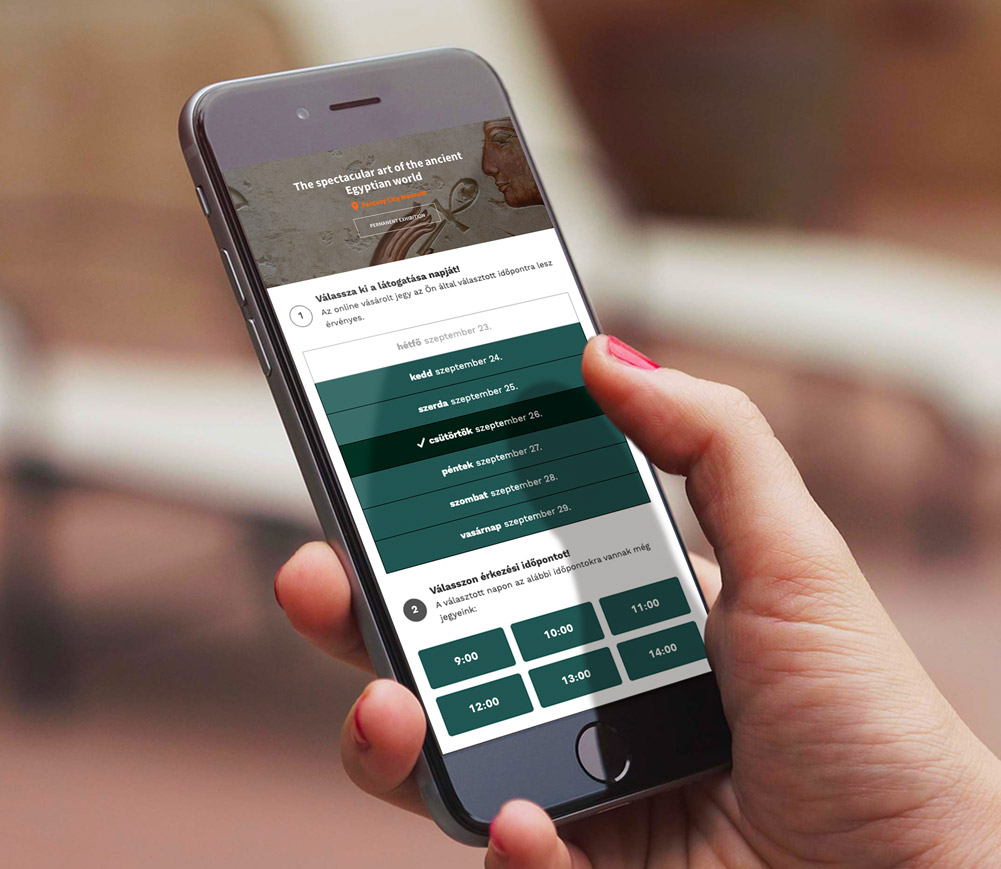 Booking and purchasing tickets
With the help of an intuitive interface, visitors on the site can decide what date they would like to attend the event, they can see the free spaces and with a separate extension, they can choose their seats as well. The electronically purchased tickets are generated into printable ones with this system, having their own order numbers, scan codes as well as unique content. The ticket purchasing process is executed through Magento's standard basket and checkout system, meaning that besides tickets, clients can also sell physical merchandise as part of the same order process.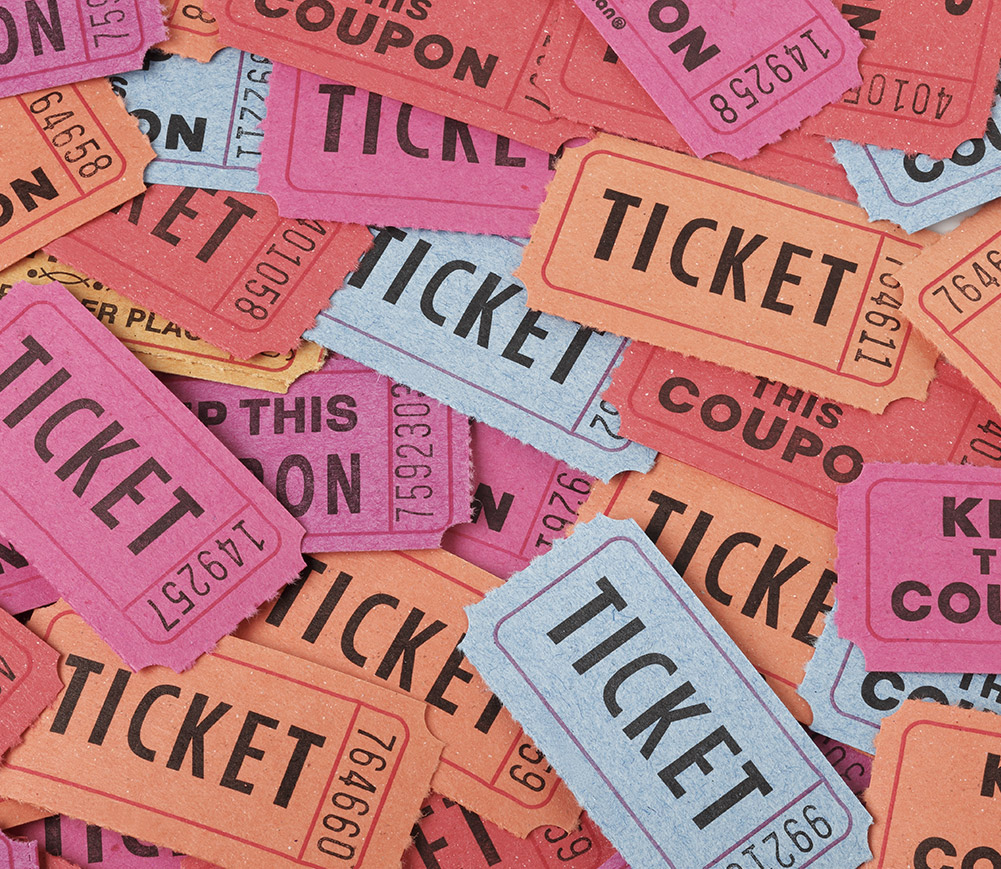 Managing and exporting attendees
Attendees with their generated tickets can be viewed and managed on a separate admin panel. Alongside their purchases, their data can be exported towards end systems (such as CRM or other management systems) either manually or on an event basis. With the same solution you can also create printable lists of attendees as well. Upon entry the status of sold tickets changes, so that used ones cannot be redeemed again.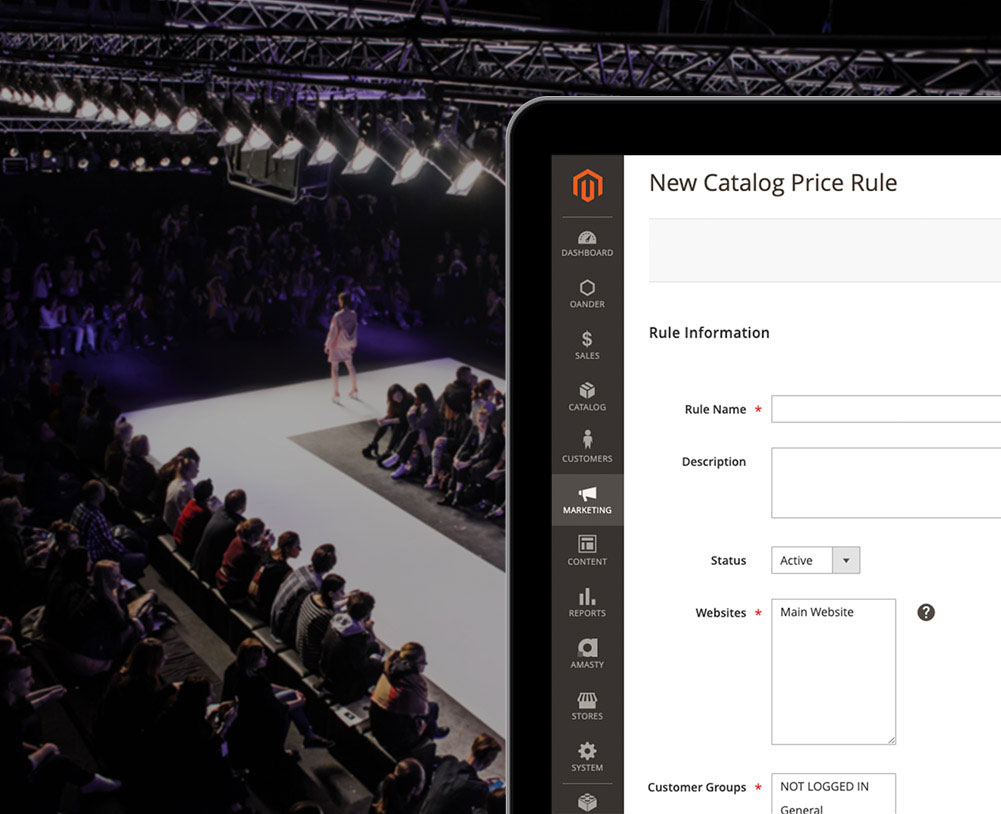 Flexible pricing logics
As it's based on Magento's webshop engine, prices can be altered with the help of the default options as suual. Seasonal promotions can also be applied, prices can be changed based on customer groupings, basket rules can be generated, and coupon codes or special offers can be created based on individual logics and criteria. Clever product linking is available, as well as special offers that can be set up for returning customers.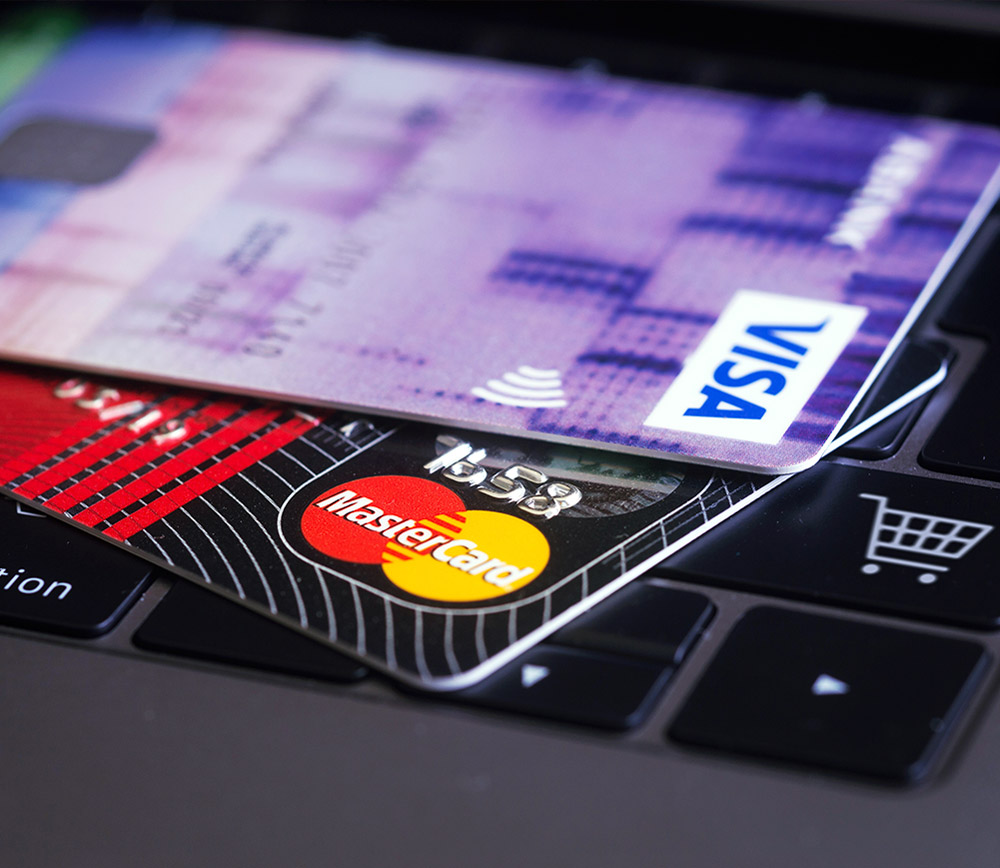 Numerous payment methods
As part of ticket sales any payment method can be used that is available through Magento's integrated system. Besides a wide range of local card payment methods (such as OTP, SimplePay, K&H Bank, CIB Bank), global payment methods (such as Paypal, Braintree, ApplePay) can be integrated and unique offline methods can be added as well. Event Manager accommodates for on-site ticket selling options as well, meaning that the system makes it possible to sell and print tickets at cash desks as well.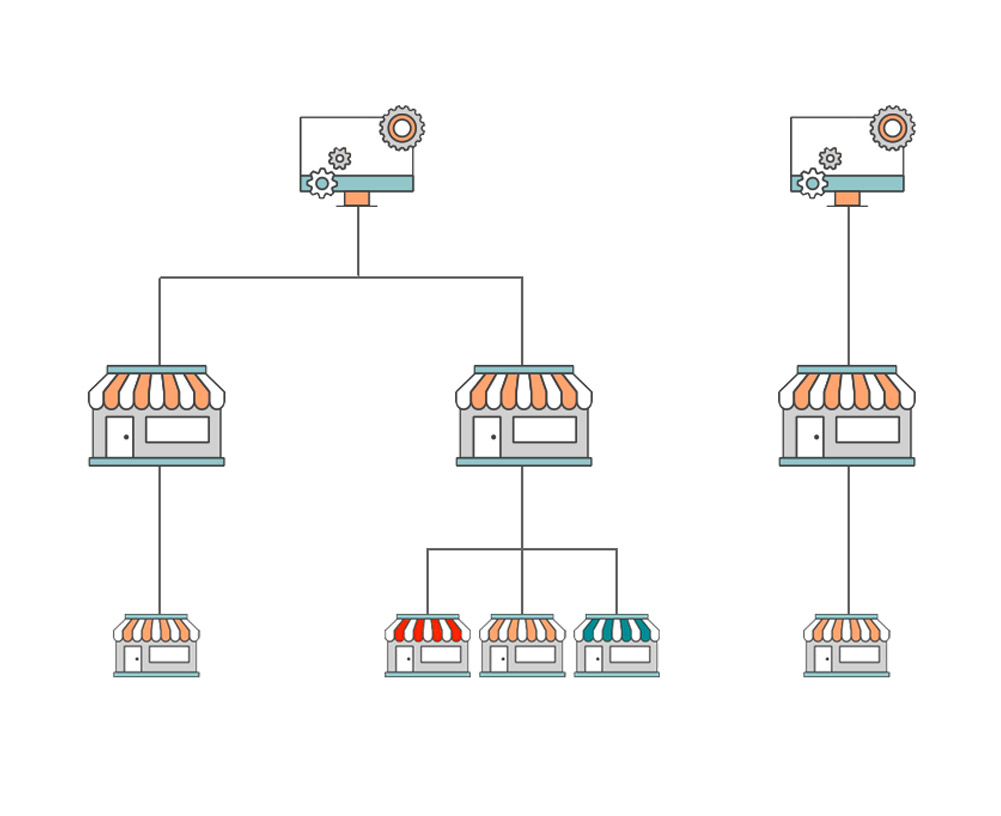 Multiple sites under one roof
Just like Magento, Event Manager also accommodates for independent sites with unique appearances and ticket ranges to be run under the same installation, on the same network. This allows for any number of websites to be created in the same system, with different currencies and languages. Event organising and ticket selling sites with different frontend designs and store views can also be created this way.
Special advantages of OANDER Event Manager
It's based on the world's leading ecommerce platform
The biggest advantage of the Event Manager is that instead of a uniquely-developed ticketing website, it's based on Magento's ecommerce engine. Magento is the leading open-source ecommerce platform in the world, used by tens of thousands of businesses and backed by an international team of developers. Due to its dominant presence and to its established background within the market, Magento is a common choice in the corporate scene. Its global development ecosystem ensures that sites will be constantly maintained and that they will stand the test of time in the long run as well. Magento encapsulates a wide range of functionalities by default. Many of these functionalities could not be built from scratch without a significant financial investment and nor would these custom-built platforms stand a chance against Magento's offering.
Your own ticketing system without third part commissions or commitments
Your ticket sales, your income… By running your own event-organising webshop, you can sell tickets without having to involve external partners or intermediary sites. This means that your income is free of the usual additional charges and fixed fees. Your business needs are not linked directly to any big event management or ticketing website. You can make your own decisions about expanding your website meaning that you can also create more personalised workflows.
Flexible development opportunities based on your needs
This system is not sold as a 'boxed' software, instead we apply it as part of a webshop development project. This way, aside from configuration, unique functions and business processes can be developed. To accommodate for the development needs as quickly as possible, our team applies the SCRUM methodology, with which new demands can be implemented after the site goes live and entering the market. Another great advantage of this solution is that you can buy and link additional modules to Magento's base system. With such extensions and functional additions, you can constantly improve the capabilities of your website, based on what your business needs.
Unique user experience with brand identity
As any other webshop based on Magento's engine, the Event Manager can also be developed with a fronted design that reflects the client's identity and that accommodates for their usability needs. Developing a Magento template from scratch requires a lot of resources, so to make things more cost-efficient, we created a starting template. By updating and customising this template, you can create a unique user experience for your ticketing website, whether it's a small enhancement, a whole branding update or a completely tailor-made customer journey.
Easily manageable and logically-built interface
Event Manager is incorporated within Magento's advanced ecommerce admin platform. With the help of this updates can be made, product databases can be refreshed, events and virtual products can be parameterised, purchases, visitors and customer groups can be managed. You can also oversee the selling process and you can carry out maintenance on the website this way. Last but not least you can easily create promotional content, pages, banners or whole landing pages as well.
Useful additional extensions
With the help of Oander's uniquely developed extensions, the conversion of ticket selling and other business operations can be improved even further. Discover some of these Magento extensions, carefully selected and suggested for your ticketing webshop:
Oander Wonder Widget
This widget helps with managing the banner zones appearing on a Magento-based ticketing website. Videos, images and copy can be added to pages with pre-made templates.
Dynamic payments
With this module any number of offline payment methods can be generated through Magento's admin interface (without having to integrate with an external provider). This makes it possible for the Event Manager to offer different payment methods for on-site sales.
Card payments
The bank integration module of Oander connects the ticketing webshops with OTP Bank, Simple Pay or with the online payment system of K&H Bank, allowing it to accept card payments immediately.
Oander News
Support and promote the communication of your events with articles, reviews or other kinds of editorial content. Oander News is a content management tool developed for Magento, with which magazine content within a site can be created in order to support with content marketing and SEO.