Oander Hodor
Hodor is the first Magento 2 template and function package suited perfectly for the CEE market requirements. It not only works well but also looks great.
As a matter of fact, OANDER Hodor is more than just a Magento 2 template. It is a webshop ecosystem enriched with extensions that were designed with local and international requirements in mind and that is based on a world-leading open source ecommerce platform. It is a great option if you are looking for a solution that can be introduced quickly and can be developed further with an agile methodology. Hodor offers corporate-level functionalities that enable you to enter the market in a foreseeable period of time.
Frontend appearance is one of the most important tools when it comes to user experience. Magento's design on the frontend is called a template. These are the first touchpoints with the customers: they use these find out more about the products and they make their purchases with them too. As Magento is a complex software it would not be cost-effective to create unique frontend designs for every single project. To overcome this issue, OANDER invested thousands of hours and has created its own self-made Magento 2 template that offers a fully functioning webshop experience and with which we can deliver frontend developments for our ecommerce projects. This template is called 'Hodor' and we used it for numerous developments already.
Why you will love our template?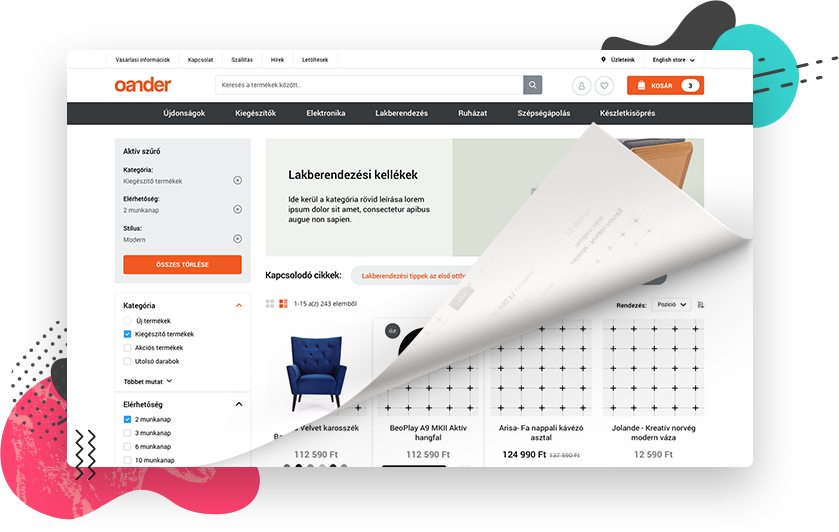 Design & Usability
This template is a result of both usability research and engineered ergonomic developments to enhance the Magento 2 user experience and to boost conversion rate. The design breaks away from the boundaries and limitations of Magento's base template (Luma) and offers an outstanding experience. Hodor is elegant, refined and carefully considered.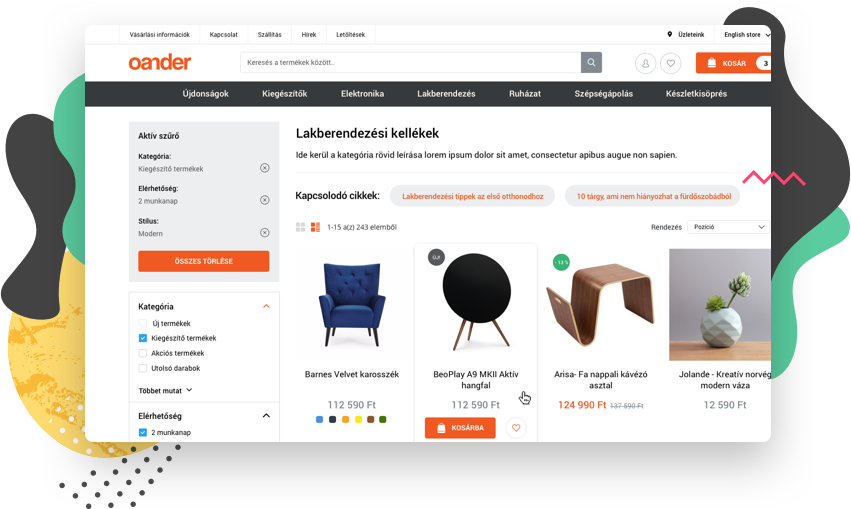 Transparent category pages
A compact grid view or a more informative list view? You can decide which one you prefer. Or go for both, if you wish to. Listing pages are clean and they focus on the products. Ajax filters make sorting fast and easy without having to load the full page.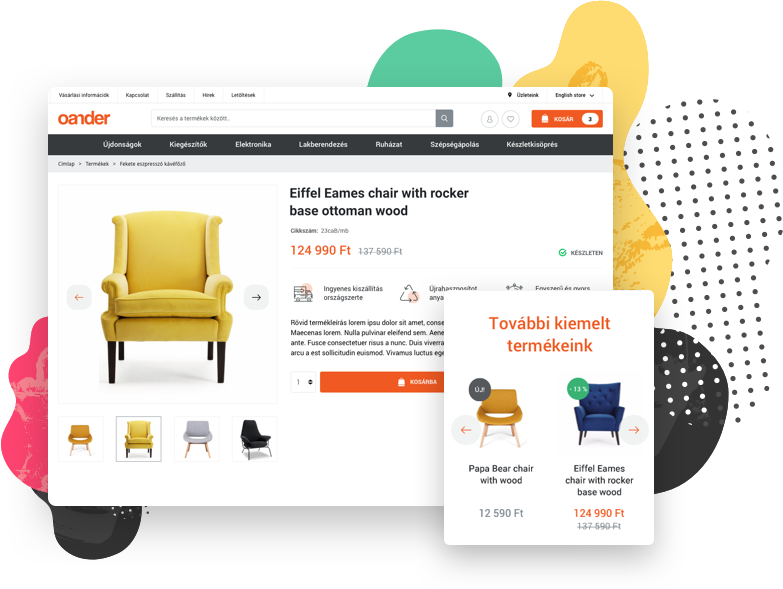 Informative product pages
These pages play a key role in conversion, so we made sure that they are as ergonomic and as informative as possible. We've enriched the product pages with lightbox galleries and embeddable widgets, banners, while highlighting key conversion touchpoints.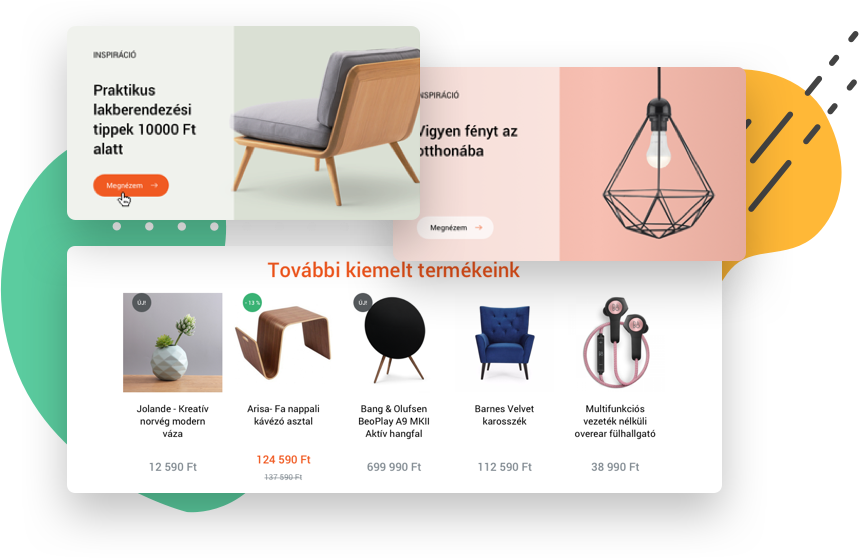 Universal widgets
With a spotlight on our special offers we deliberately influence customer behaviour. Magento's widgets and its static blocks offer a great opportunity for this to be done and we've developed our fronted appearance even further to support this. Whether it comes to product listing grids or visually outstanding banners, these widgets are easy to change, and they can be used across the whole platform.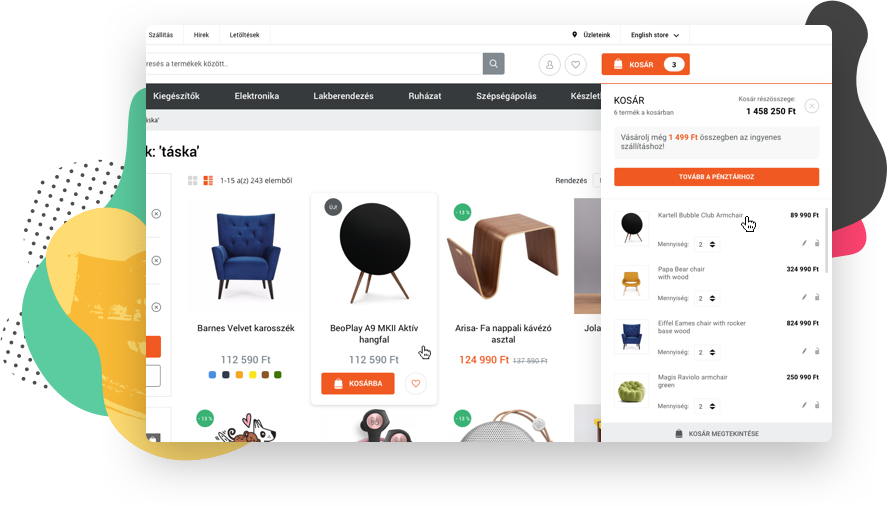 A wide range of micro interactions
Automatic drop-down panels when placing an item in the basket, animated hover states, smart accordion elements, confirmation interactions… These are just a few of the micro interactions that make user experience even more pleasant for webshops that are running on a Hodor platform.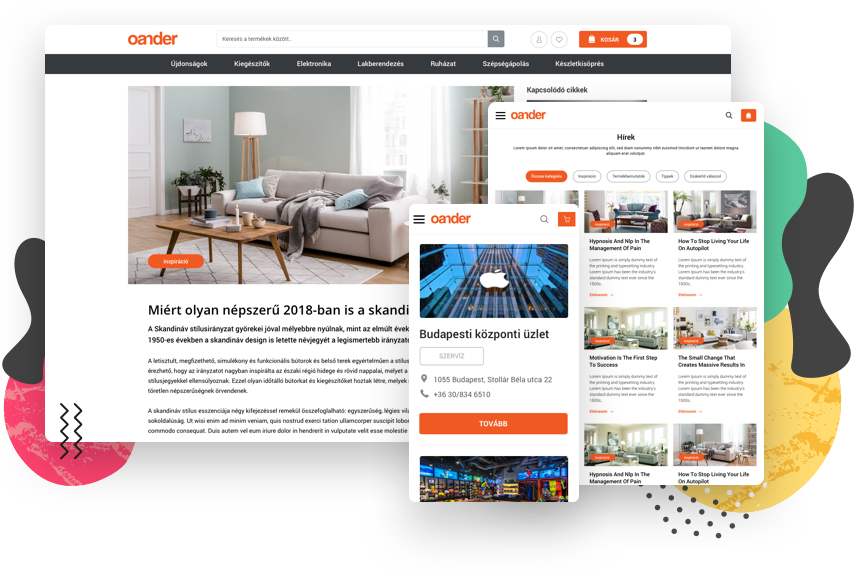 Cutting-edge frontend technology
Hodor is the first Magento 2 template that is based on Bootstrap, the world's leading fronted framework. SASS CSS preprocessor technology, JS/CSS minification and a number of other frontend optimisation tools: with the help of these the responsive frontend can be altered and customised further than what Magento 2's default template would be able to accommodate for.
Packed width smart extensions
For every Magento 2 project that we use the Hodor template for, we can add numerous extensions based on your requirements, to support Magento's already remarkable functionalities. Needless to say, that these functionalities work incredibly well together as their compatibility was key during the development process. See a few of these included but not limited to the below:
Oander MultiSlider
With the help of our module-level developments for Magento 2, interactive and responsive sliders and displays can be added to the webshops and these can be edited and updated in a user-friendly admin interface. To support a responsive user experience, you can upload slider images for both desktop and mobile with the MultiSlider module. Slides can be time-published and managed as a webshop or as store view under the same installation.
Oander Wonder Widget
Handling displays, promotion areas and creative zones in a Magento webshop has never been simpler. The module creates a widget that is capable of universally managing visual and text displays in the Magento webshop. With the help of this widget, content display and video boxes can be created that can be added to sites, blocks or other WYSIWYG editors.
Oander Category Dropdown
Visual displays dropping down from the header are proven to drive customers more effectively. With the help of this module the category panels opening from the header's main menu can be enriched with displays. Widget-managed content, banners and promotional zones can be added to the main menu's dropdown panel.
Oander Badges
Badges containing different types of information are often added to product grids or product description pages in webshops. Our module adds badges containing additional information to product description pages and they identify what kind of badge should be added to a product based on category, webshop discounts and prices.
Oander News
You can publish news, start a blog or add editorial content to your webshop. Content marketing is one of the most effective conversion increasement tools and its key from a lead generation and branding perspective as well. We developed the Oander News module with this in mind: you can edit news, publish content and add these to product categories, and you can also integrate products into your content.
Oander Product Icons
In many cases, it's better to highlight certain product attributes and USPs with icons or infographics, instead of detailing these within the product copy. The Oander Product Icons module helps with this. The appearance of the icons can be controlled with parameters, this way illustrated USP visuals can be mass edited, imported or automatically displayed according to rules set in the admin.
Oander POS Locations
Quite a lot of webshops have physical stores alongside their ecommerce platforms and these are worth showing on the site. The POS Locations module showcases the store or stores linked to the webshop on a map display, each having their own information panel. Image galleries, detailed descriptions, opening information and map-based route planning can be added to these panels.
Oander Free Shipping Display
Encourage your customers to increase their basket value by displaying the free shipping threshold effectively. This module tracks the gross total of the products placed in the basket, telling customers how much more they need to spend to enjoy free shipping.
Oander Fancy Filter
Shorten the time that it takes for customers to find the products they are after. This module turns filters appearing on Magento category pages that are based on traditional site-load conventions into clickable checkboxes. This way the search refreshes without having to reload the page, allowing the filters to work smoother and faster.
Oander File Downloader
Many websites need to manage downloadable documents and databases – our File Downloader does exactly this. With its help downloadable, categorised documents that are linked to products can be uploaded, and these documents can be freely parameterised for languages and categories for different store views. The uploaded documents are not only accessible through product pages, they can also be found on a centralised collection page, that allows easier browsing between the files through filtering options.
Integrated Algolia search engine
Algolia is the world's leading 'find-as-you-type' predictive search application, with which you can get real time search results while you type. With the pre-prepared template-level source code and Algolia's default integration ability this search engine can easily be installed to webshops.
Hungarian language pack
Oander's Content Team works hard on the localisation of Magento 2. As a result, we now have a rich and fully-rounded translation package for this ecommerce engine. With the Hodor template we can provide you with this language pack, that is available in both formal and informal versions. After the handover you can update or extend the pack as you see fit.
Frequently Asked Questions
How can I get it?
Our Hodor template and its modules are not sold at any marketplace, nor is it available via any distributors. It is only installed as part of an OANDER Magento project. If you decide to set your Magento 2 project up, licensing of this template will be part of the agreement. The licence features one single Magento installation and the right of usage for any number of websites and shop views within. For creating a new design template or developing a new webshop user interface based on your requirements, we will propose a custom package offer.
Can I develop or alter it?
Even though Magento is an open source ecommerce platform, Hodor and it's toolset isn't. This toolset is a result of thousands of working hours. With this in mind, the OANDER team would customize it further on demand, otherwise we cannot offer any guarantee. Of course, there is a possibility to involve an external partner in the process – it is just a matter of negotiation.
What Magento versions is it compatible with?
The Hodor template is compatible with Magento 2.1 2.1, 2.2 and 2.3 and it is constantly updated by OANDER to make sure it will run on further developed versions.
What kind of support is available?
As part of the introduction, we offer an in-depth admin training on Magento 2's business functionalities. Their usage and the specifics of the fronted pages. We also prepare our clients for the content-management period by assigning admin 'homework' to the stakeholders.
If in demand, can I get support with content production?
Of course! We can support with Magento's configurational settings such as local webshop settings, payment and shipping methods, currencies and tax brackets, configuring stock, module settings, setting customer service contact details, setting options for product rating, editing default webshop meta data and managing admin and user accesses. On top of these, we do offer support with content creation. This includes defying the category and attribute systems, uploading images and product descriptions, providing alternatives for unique transactional messages, uploading and linking CMS content from existing sources, creating and uploading widgets, uploading copy for static pages, and adding in product recommendations on the top or at the bottom.