The Hyvä template is a fully reimagined frontend toolbox for Magento, allowing webshops to run and to be developed faster than ever. Thanks to its outstanding performance your webshop will offer a super smooth shopping experience to its users.
Why is Hyvä a good choice?

Incredible speed
By drastically reducing the amount of coding on a browser end compared to previous templates, you can achieve better performance. This will reflect in your Google Page Speed rankings as well.
Cost-efficient development
Less coding means less complexity, which means that frontend development processes will be easier, more streamlined and more optimised, saving you time and money.

Easily customisable
Hyvä's carefully structured and functional codebase, all its available components and widgets will make the structure and the appearance of any webshop fully customisable.

Functional arsenal
Hyvä's goal is to create a classic, but not JavaScript-based modern alternative for Magento frontend developments, that allow for fast and easy site development without compromising on performance.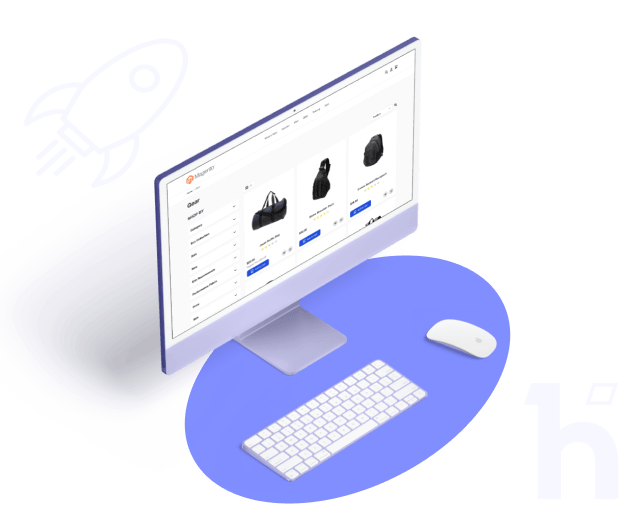 Clean, high-quality and future proof
Hyvä's goal is to create a classic, but not JavaScript-based modern alternative for Magento frontend developments, that allow for fast and easy site development without compromising on performance. The Hyvä Team's ambitious plans, their development roadmap and Hyvä's clean and streamlined coding will change the Magento and the Adobe Commerce development environment to its core.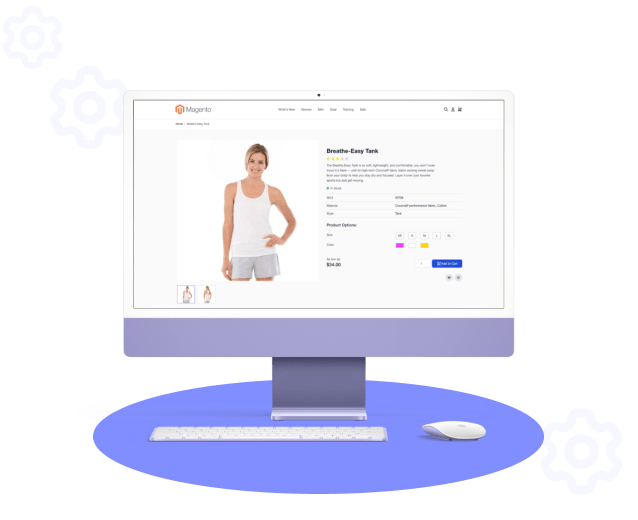 Increase your income with Hyvä
When developing the Hyvä template, Magento's classic frontend build-up was fully revisited. Everything was reconstructed based on new logics, with a simplified yet carefully considered methodology and with the help of a modern frontend wireframe. With this rebuild, the code displaying in the browser was stripped back to the bare minimum allowing for faster site load. This outstanding performance boosts customer experience which then drastically increases conversion.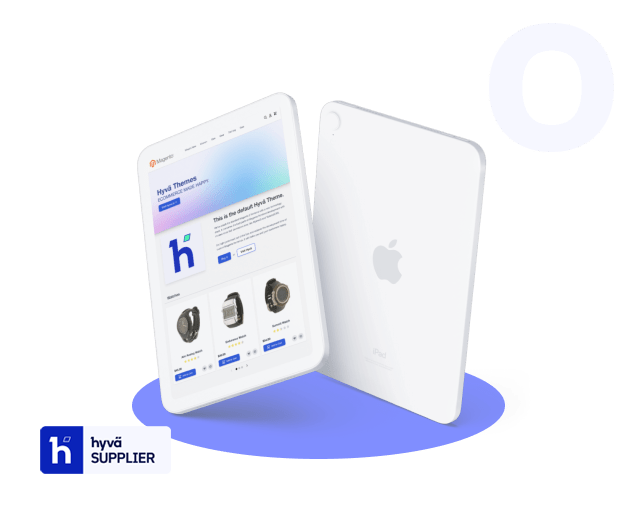 Hyvä x OANDER
Hyvä is not only a template, but also a company. Thanks to our collaboration with their team, OANDER is Hyvä's first official partner in Hungary. Here at OANDER and with the help of Hyvä's tools and experts we can fully design, develop and tailor a webshop that fulfils the clients' needs, while also remaining complaint with the Hungarian legislation.
Never-before-seen speed and bigger conversion
The Hyvä template is designed to stand the test of time; it's been created with the market needs in mind and has been built on modern foundations. It's well-structured and reliable, can be updated further with ease and flexibility, which means that less time will be spent on development. Not to mention that Hyvä achieved minimal coding with maximum results, scoring 100/100 in the Google Page Speed system and passing every measurement on Core Web Vitals.
As Hyvä's official partner and with more than a decade's experience in Magento developments behind us we can guarantee that the Hyvä template will cater to even the most sophisticated business needs.