Magento is the worldwide market-leading eCommerce platform. We combine its incredible features with agile development and heavy UX focus so our clients can stay ahead of the game. During our e-commerce projects we help our clients with a wide range of skillset including responsive frontend sitebuild, extension development, ERP integration, directed migration and technical trainings on how to maintain working e-commerce ecosystems.
The advantages of Magento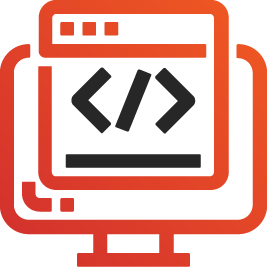 Open source code
Magento's platform is based on an open source, meaning that it's available for free, can be used by anyone and can be developed by anyone with ease. Such technologies are becoming more and more prominent in IT as they offer a cost-effective solution and freedom: developing the platform further is not anchored to one single team or company.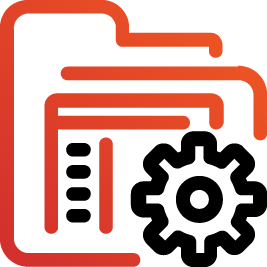 Functional richness and modularity
Magento is equipped with a wide range of functionalities. Developing these from scratch would cost significant amounts of money and these unique ecommerce platforms would still not come anywhere close to Magento. It has a modular built-up meaning that if there's a desire to develop the platform further, it can easily be done by a unique solution or by implementing purchased modules.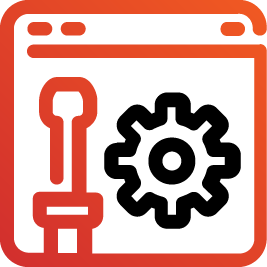 A development ecosystem
When we're developing an ecommerce platform, we aim to do it with longevity in mind, making sure that it will stand the test of time and will work efficiently in the years to come. Magento is the leading platform that helps achieving these requirements: it's the most marketable engine in its field when it comes to development. Their international team updates the platform and adds new functionalities based to the most current trends. Magento is a wide-spread, corporate level platform in this sense.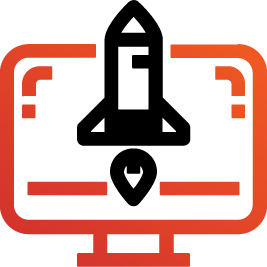 A wide-spread corporate level solution
Due to its dominant presence and to its established background within the market, Magento is a common choice in the corporate scene. Moving a webshop to the Magento platform ensures that it's living up to the constantly evolving industry standards and that it passes multinational corporate audits targeted at codes, security and functionality.
OANDER & Magento
We are especially good friends with Magento, the most popular open-source eCommerce platform with more than 250,000 merchants around the globe. OANDER has 10 years of experience with the technology and our team was a pioneer in the region to adapt Magento 2, the new generation of the platform.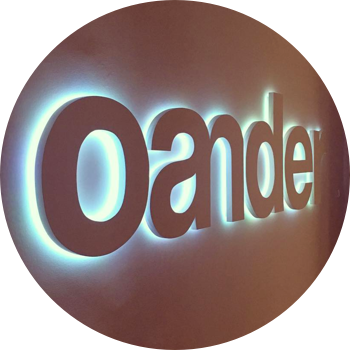 Our team has more than 10 years of experience with Magento and delivered projects in 17 countries.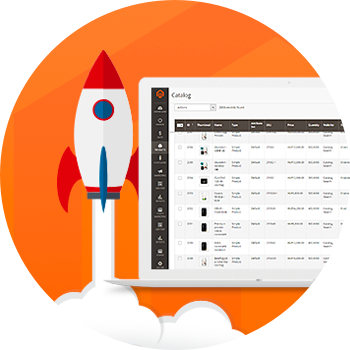 With 200+ custom developed Magento extensions we are constantly improving the engine's functionalities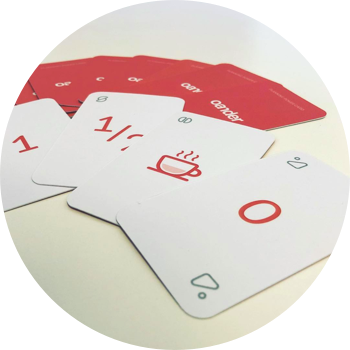 We are working with SCRUM, an agile developmet method for early project MVP and quick release cycles.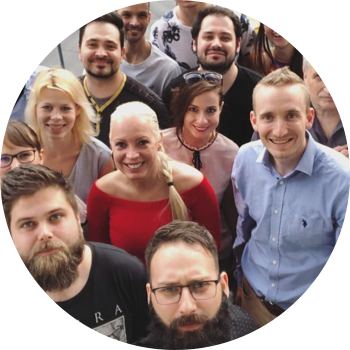 With more than 50 eCommerce experts on board we back our clients with extensive professional background.
Highlighted functional features of Magento
From browsing to making a purchase
Magento is equipped with tools that support the life cycle of a purchase from browsing to registration, from adding items to wish lists all the way to placing an order. It also features in-depth product description pages, the basket, the payment page that includes customisable shipping and payment methods, browsing and purchase history and the list goes on.
Advanced catalog management
In a Magento-based webshop customers can use limitless filters and we can create intelligent filtering functions. To support the basic functionalities, we can create any desired number of attributes, specifics and relevant values that support filtering and navigation further. Customers can browse the assortment with different layouts, and they can even set them against each other on compare pages. We can also show them what else others, who purchased an item bought, and they can see a list of products last viewed. For certain product categories we can develop pages with different layouts.
Managing different types of products
Certain sales strategies require for handling product groups in different ways. Magento features a wide range of product types, from simple products to configurable ones (products that has clearly defined attributes that the customer can choose from themselves). Product groupings are also part of the system, allowing customers to pick individual items that will make up a bigger package. Magento can manage products in different formats as a group and it can also manage downloadable products that only exist in digital forms (videos, software, e-books, electronic publications). In Magento, you can also find virtual products: these don't have a physical form and cannot be downloaded either (subscriptions, licence codes, etc.).
Customer groups
In Magento, we can create special customer groups, that will see different prices, different information or a completely unique product assortment when they log in. This way we can curate specific offers to certain types of customers. We can target offers, visibility and unique functionalities to them and we can also set up specific target segments in our webshop.
Promotions and vouchers
In Magento we have a wide choice of special offers, product assortments and product pairings to create, as the software offers numerous promotional opportunities. Setting up different offers and creating different vouchers are supported just as much as sending gifts or timing certain sales and promotions in advance. A great strength of Magento is its availability to accommodate catalogue and basket settings based on different logics, supporting the setup of custom offers and discounts. Each type of discount can be applied to any product, one or more product groups or to all products. Besides all the above, promotional start and end dates and amount limitations can be set independently.
Multi Store network
If we create a webshop with the help of Magento, we can multiply sites in the long run and use the same admin template for all of them. Magento allows creating webshops with different appearances and with different product ranges to be managed by the same interface. Based on a single webshop-installation, we can create any number of further websites that are based on different currencies, available in different languages and have different shop views. This means, that Magento is in fact more than a simple ecommerce engine: it can create a whole system with multiple ecommerce sites on its own.
Built-in statistics
In Magento we can see exactly who our returning customers are, what products they have saved in their favourites and what product attributes certain customer groups are after. This allows for the most intelligent targeting possibilities and it also supports implementing follow-up marketing solutions.
Content management
Based on Magento's internal admin interface we can not only manage products and sales, but we can also create internal copy content and create microsites with a few clicks. We also have a chance to create dynamic banners with a help of a smart widget system that steer customers towards a certain product category. Magento has an incorporated CMS function which means that you will get a fully-functioning content management system with it as well.
Interaction and user management
Customers can leave reviews for products, they can rate them and see what feedback was left by others. They can create their own profile within the webshop with which they can check their own reviews, their order history, invoices and the current status of their placed orders. They can subscribe to newsletters, they can access additional information via their download centre (such as user manuals) related to their orders and they can purchase online products and services that they can also download through their own profiles. Users can access functions such as tracking, order history, account details, passwords, shipping or invoicing addresses and they can manage their newsletter subscriptions.
A wide range of payment and shipping options
In Magento we can set up different payment methods such as cash on delivery, transfers, store pick up, payments via PayPal or multiple ready-made or uniquely-developed payment card payment methods. On a similar note, the shipping options are rather varied as well. It is possible to set up alternative shipping methods with any local or international delivery companies, we can set fixed delivery charges, we can predetermine free shipping thresholds based on volume, weight, value or shipping address and a number of pick-up options as well.
SEO, search optimisation
Magento is currently one of the most SEO-optimised ecommerce engines. It has a search-friendly construction, a URL structure that can be edited with flexibility, detailed meta and SEO descriptions and it has a frontend code structure that can easily be indexed by search engines.
Integrations
Based on open standards and industry requirements on the data connection solutions, any Magento-based site can be integrated with open- or proprietary source products alike (administrative or business operating systems, CRM software, other webshops or websites as an example). The system integration of webshops plays a key role in setting up omnichannel solutions – a field that we are highly experienced in.
Advanced admin interface
One of the main strengths of Magento is that it has a clean, user-friendly and carefully constructed admin interface. It's a simple and easy tool to manage products and prices, to set up unique promotions, to track customer behaviours and to interact with them. In case multiple Magento-based webshops are running simultaneously, all can be managed through the same interface, based on Magento's multi store logic. This admin interface is not only an e-commerce content management system, it is also a statistical software that helps understanding customer behaviour and that helps improving conversion rates.
Cache processes
Magento 2 introduced a full-page cache option besides the already existing Varnish cache. This solution accommodates for a more efficient and refined way of caching, by which users will experience a quicker site speed.
Stability and safety
It was already hard to try to take advantage of any possible security gaps in Magento's first series, but the new Magento 2 platform is an even more standardised and complicated software than its predecessor. The new platform perfectly accommodates for clustering, scaling and it separates different layers of usage from each other, creating a safer and more stable option. By refactoring the whole code base, the manufacturer is aiming for an even stronger system security, making it one of the safest PHP-based software of its kind. With constant system audits and official updates, the potential security-hazards can be eliminated with quick solutions.
Import processes
When operating webshops the quick update of the product assortment or the mass-editing of product attributes can prove to be a challenge. Compared to its predecessor, the Magento 2 ecommerce engine allows quicker product importation on a larger scale for both manual solutions and external systems alike.
In 2018 – as well as in previous years – Magento was named as a 'Leader' in the Magic Quadrant for Digital Commerce Platforms report carried out by Gartner Inc,. a leading research and advisory company. Magento is the only title-holder within the field of wide-spread ecommerce platforms that are available in a community edition as well.