Oander Connect
A leading eCommerce integration platform that creates smooth business operations by connecting webshops, ERPs and CRMs.
A central hub for commercial systems
OANDER Connect is an integration tool designed specifically for ecommerce, connecting webshops, enterprise resource planning, customer relationship management and other business-critical software. As a middleware system it takes the load of the integration upon itself, making it safe and it converts data input into business information.
Integration is an essential building block of each ecommerce development: a webshop needs to be in tune with important software to create a synchronised ecosystem. These processes need to be transparent, centralised and automated. Oander Connect (OC) offers a simple solution for overcoming the difficulties of integration. The real-time synchronisation of constantly changing stock levels, management of prices and price lists, forwarding orders to ERP, showing product attributes defined in the ERP on the webshop or aggregating data of products available in physical stores for the webshop – these are just a few of the integration needs that can defy a complex ecommerce business project.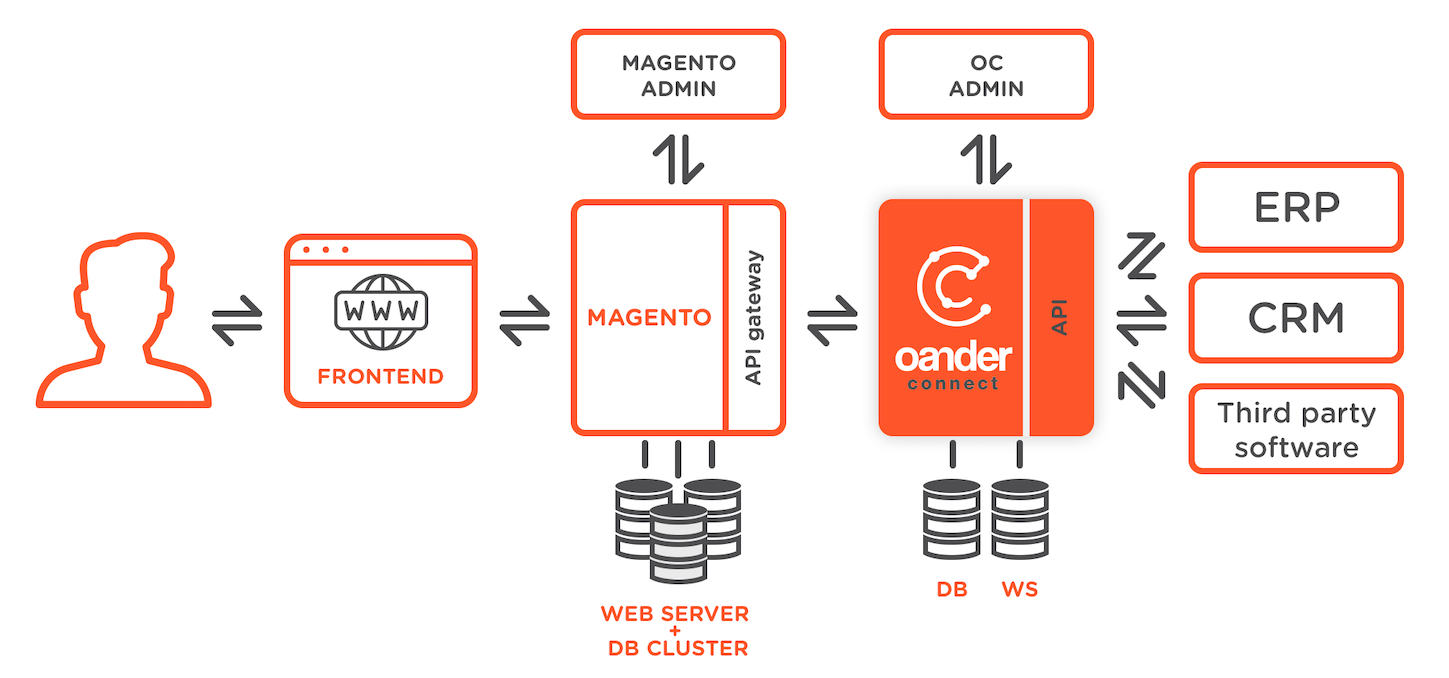 The development of OANDER Connect was based on the idea that instead of connecting end software (webshops, ERP, CRM) directly, they should be linked to a central hub that acts as a middleware for the integration processes of the digital ecosystem. This way, integration is safer, it operates with smaller chances of errors, can be developed with more flexibility and it's independent from the functioning of the individual end uses. OANDER Connect is prepared to process data types that are common in ecommerce. With its help integration project can be executed quicker and with less investments compared to a unique development.
What kind of integrations is it capable of?
OANDER Connect is designed to process and synchronize common ecommerce data types, so that it can be used for your system integration right away. Besides these, any unique data type can be synchronised between the end systems in real time.  A few examples for integration solutions including but not limited to the below: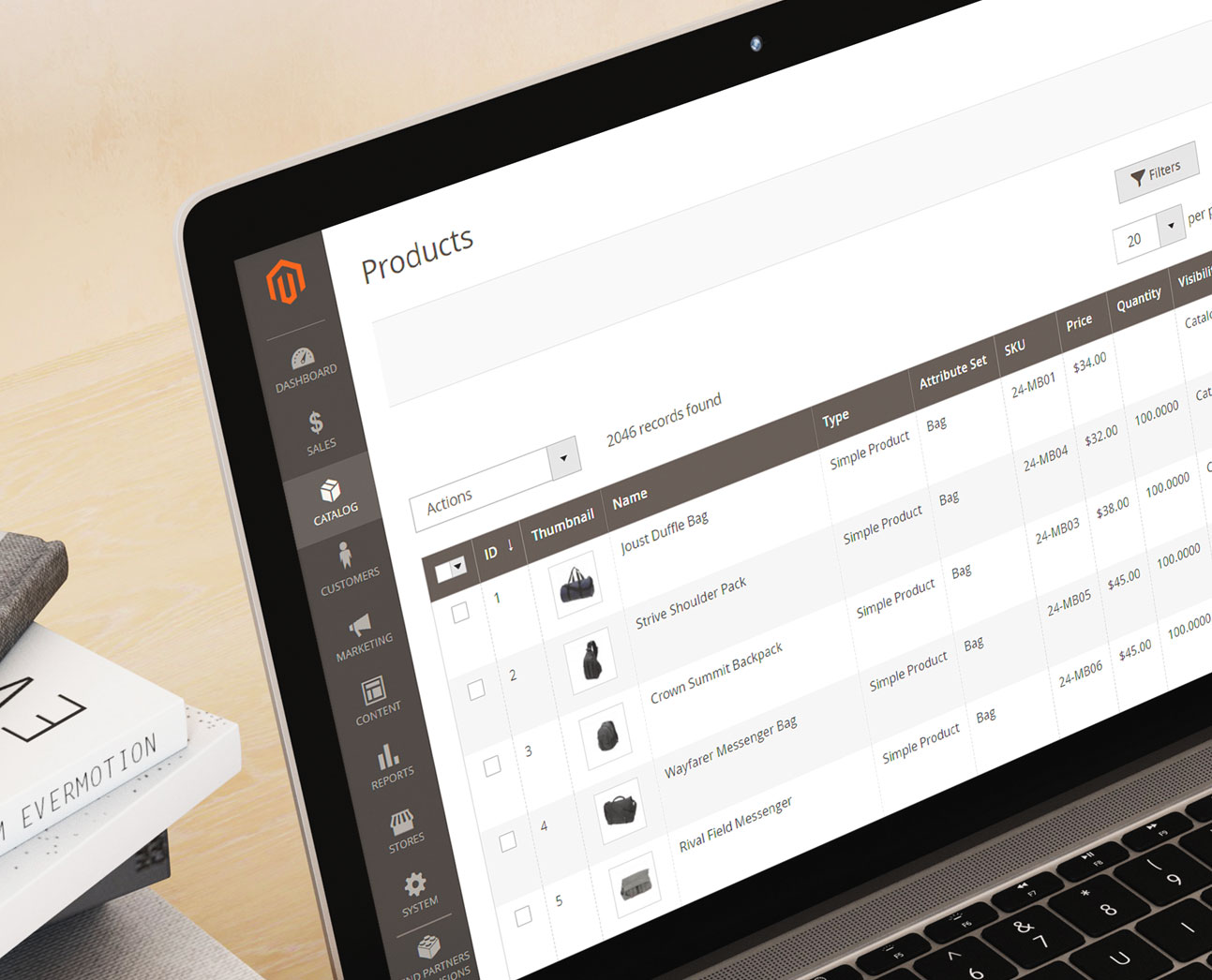 Product synchronisation
When it comes to integrating systems for webshops, product synchronisation is key as this lays the foundation for order synchronisation as well. OC integrates the product data of the webshop with the ERP or the PIM software, making it possible to mass upload products in different systems or combine full catalogues based on different logics, and keeping them up to date.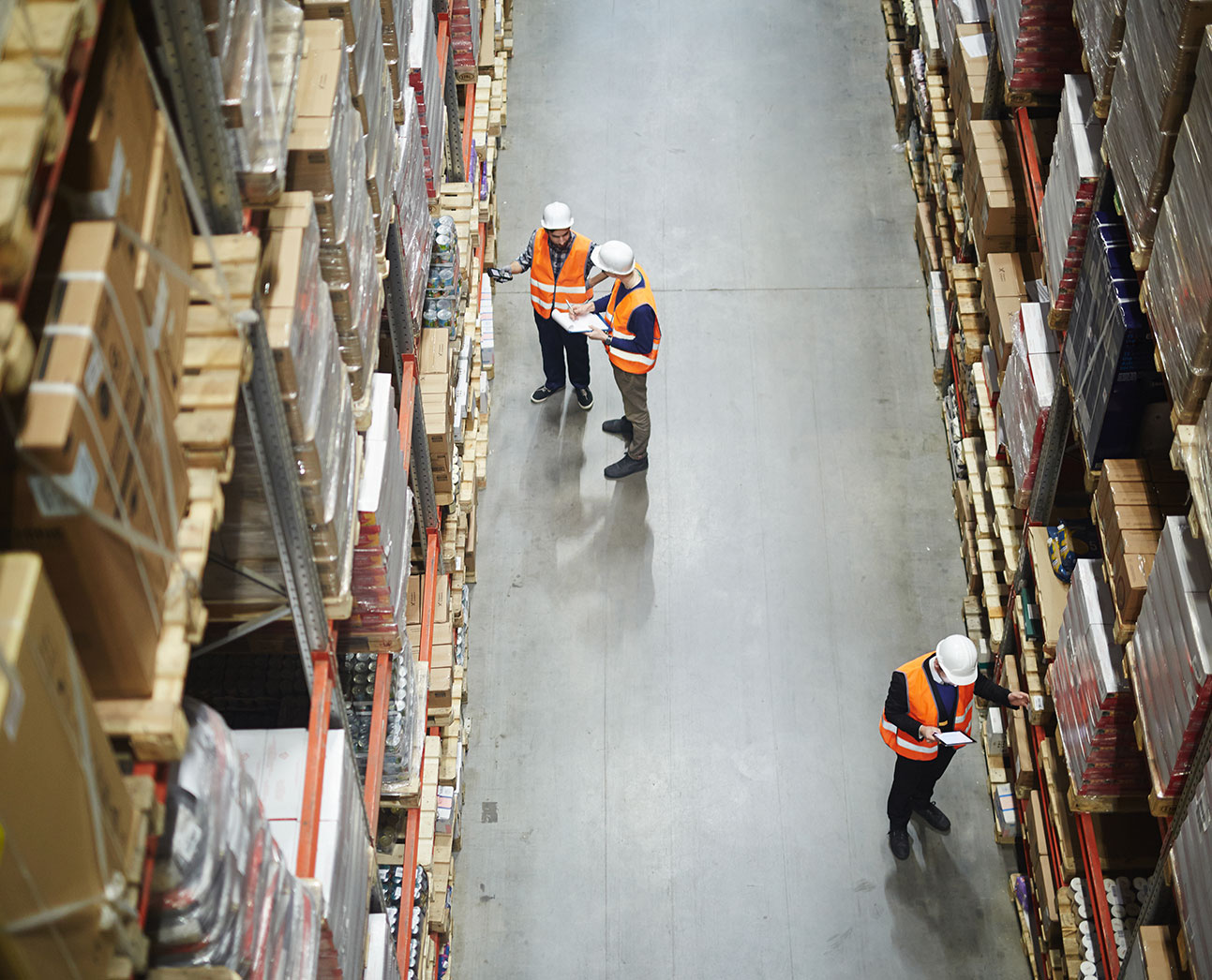 Stock changes
Stock synchronisation is one of the most crucial functions when it comes to webshop integration. Because of the data's historic behaviour, continuity is very important and the same goes to the speed of synchronisation when it comes to products with low stock levels.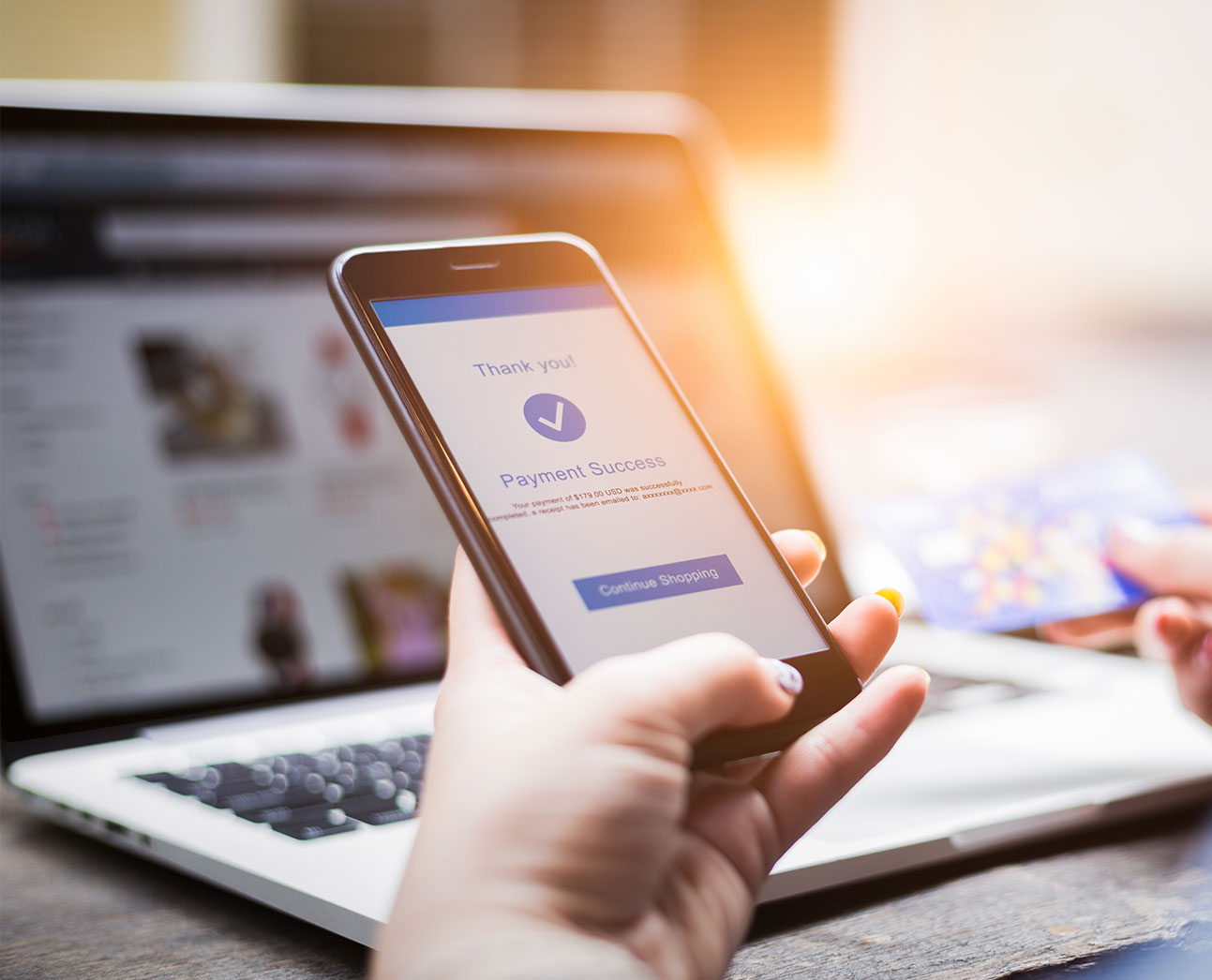 Order data distribution
Besides synchronising products and stock, the immediate synchronisation of orders is also a critical functionality for webshops, which can be done based on different business logics with the help of OC. There are ways to split the stock (certain amounts can be distributed between warehouses or stores), products can be separated (products appear as different orders), orders can be suspended or cancelled and automated wholesale orders can be arranged.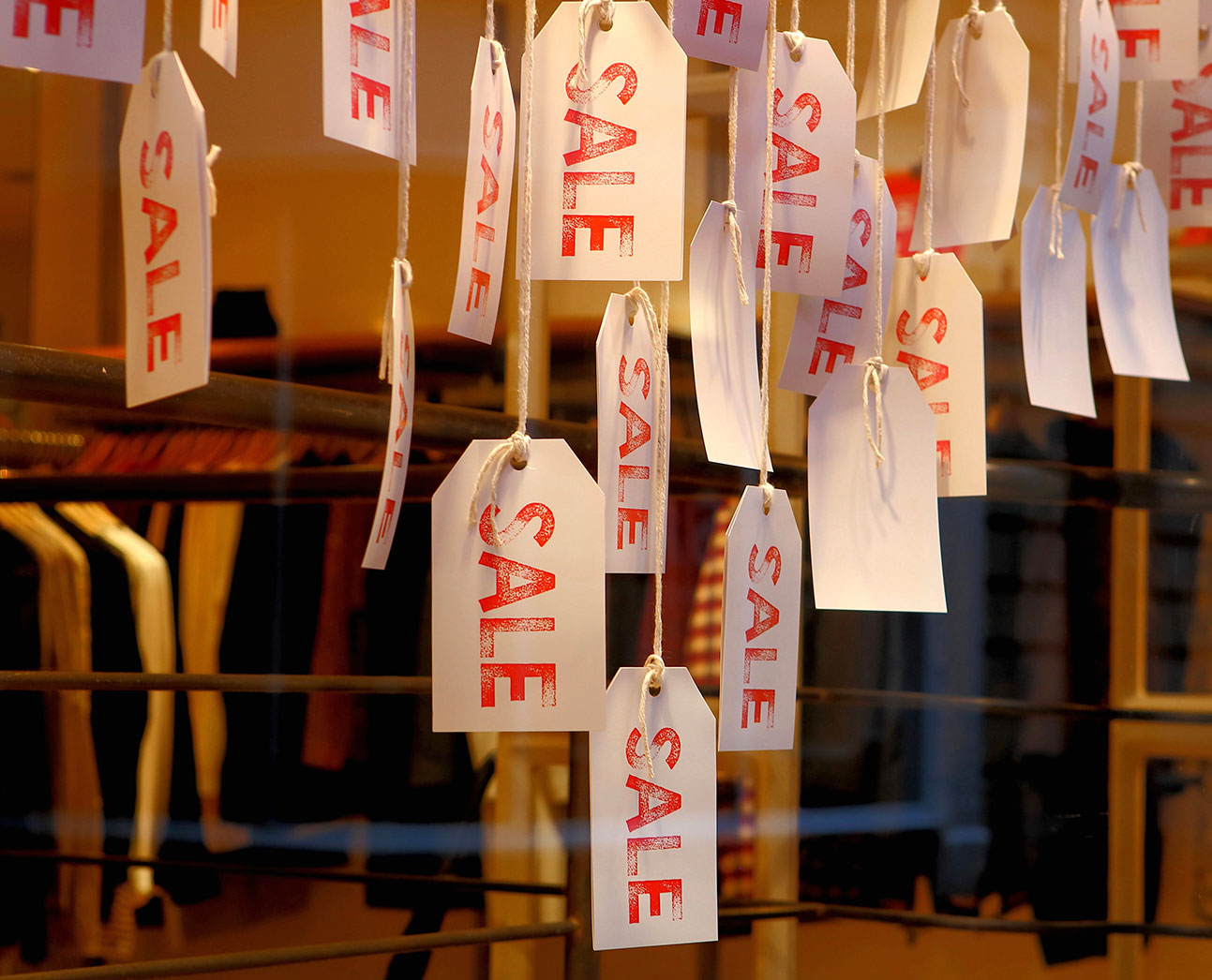 Prices and price lists
Prices can be synchronised in many ways: the pricing data can come with the product but it can also come from independent sources. With OC you can show price changes immediately, you can base the prices of all products on a different price list in one go, you can synchronise sale prices as temporary product numbers, you can set and time publish price rules and you can also change prices defined in the ERP for different orders, based on the promotional offers of the webshop.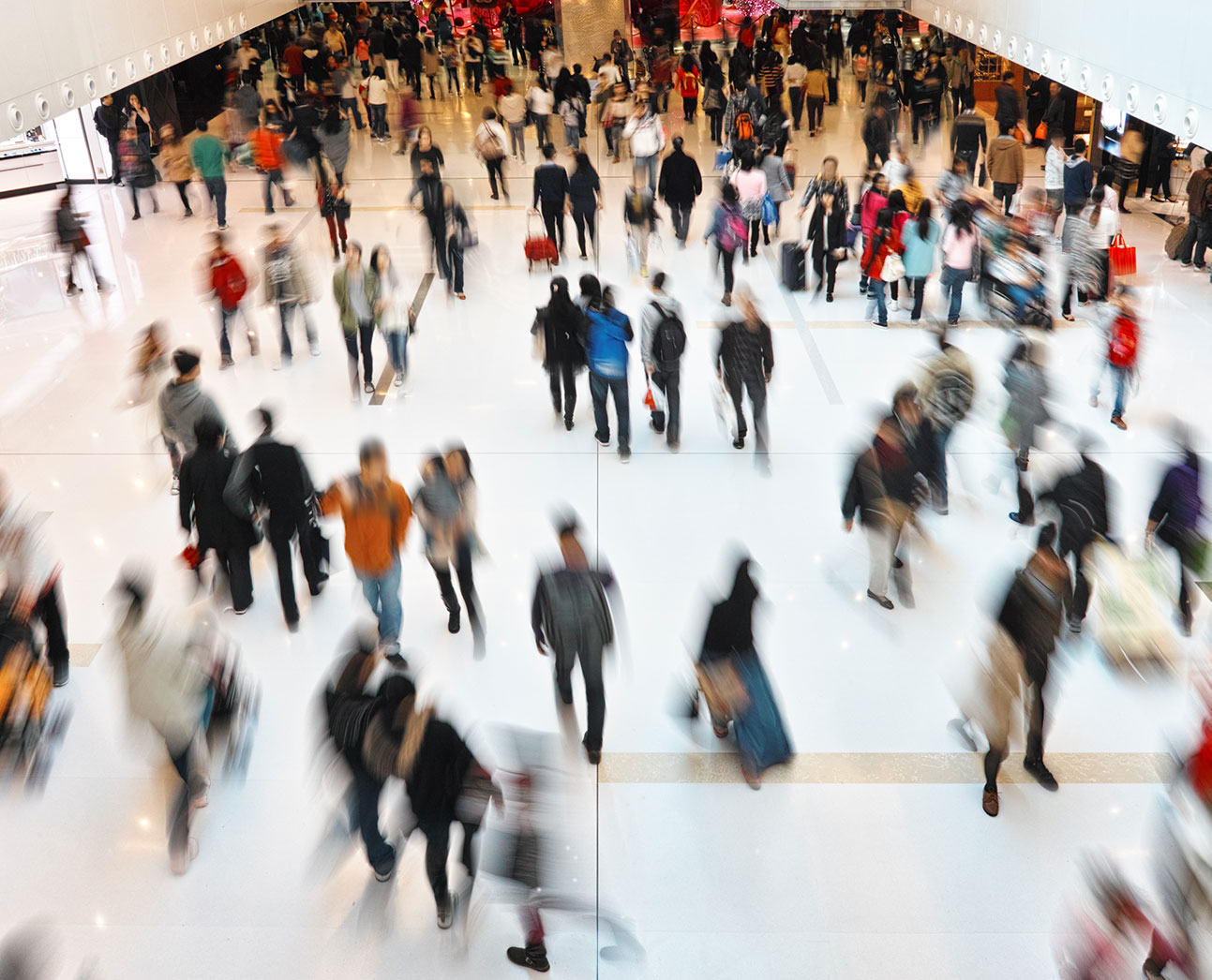 Customer data
Managing customer data is a quintessential part of ecommerce integrations. It can come from a range of different sources and it usually needs to be aggregated, typically for CRM systems. Newly registered users might need to be directed towards different systems, depending on how many of these manage their information. OC is capable of circular synchronisation between different systems, it can validate user data, clean it or merge it.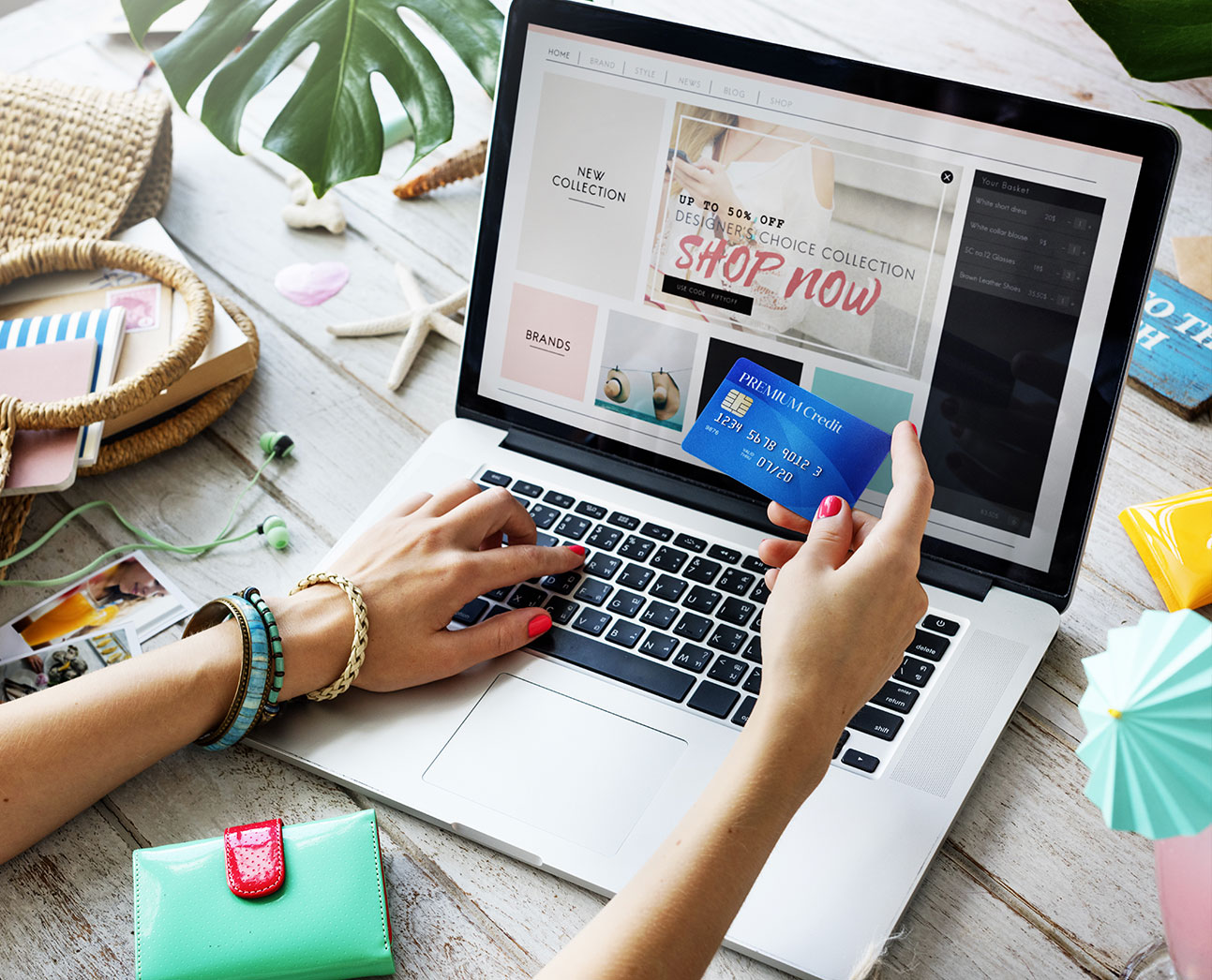 + Your individual needs
The flexibility of Oander Connect makes it possible for the offerings and functionalities of the middleware to be developed further, based on individual needs. Our fields of expertise include the creation and management of complex, unique workflows – just ask us.
The advantages of OANDER Connect
The software aggregates, processes and channels the data based on unique business logics and it takes the load off both the webshop and the ERP.
The business workflow can be adjusted in accordance to unified guidelines to different ERP or CRM systems with less development.
The speed of the integration's data processing is ultra-fast as the task is performed by an optimised system. Changing the stock levels for 1000 products, changing their format and forwarding them takes less than 8 milliseconds with Oander Connect.
Oander Connect stores the data that's processed and turns it into decision-supporting business information. The owner of the webshop receives understandable analysis of the extensive data of rapidly-changing transactional and commercial information.
It offers a solution for the products and price lists displayed in the webshop to be mass-uploaded, managed and refreshed in bulk.
We've got tens of thousands of working hours behind us when it comes to project integration. Our team, who created OANDER Connect is the regional leader of ecommerce developments.

A proven and stable system
Setting up system integration might be a bigger investment than the development of a webshop itself. Its correct implementation defies whether the business will work or not. Choose a stable system, that proved itself on a corporate level.
Technology stack
OANDER Connect has a wide range of references for ERP and CRM integration. See a few of the most important ones:

Oander Connect has a modern microservice architecture that allows for wide scaling, resilience and constant accessibility for unified message-based communication within the whole system. The system also applies several innovative technologies. Discover a few of these below: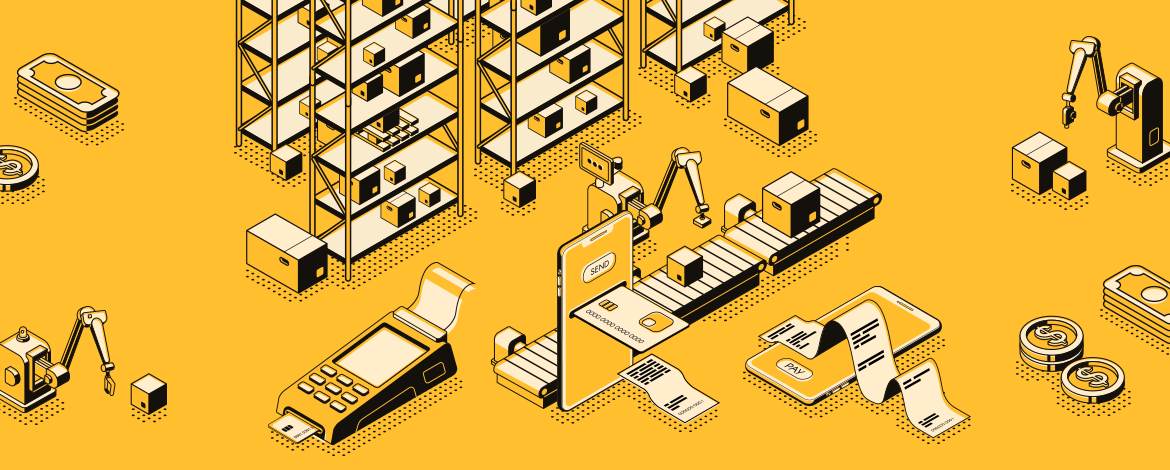 We like to integrate
What could you and what should you automatize?!
Read more