Oander Kepler
Harness the power of big data analytics from your eCommerce transactions and most important operations metrics
See the whole picture of your eCommerce business, understand all the data your webshop generates and act on them. Oander Kepler is a new generation eCommerce intelligence software that helps turning datasets into business decisions.
From transactional data to business intelligence
We created Kepler to help you understand all your rapidly changing eCommerce data and make them easier to process. Kepler is founded on our integration solution, Oander Connect which serves as the backbone of our BI solution. Beyond the technical implementation of integration, our cloud-based middleware analyses and categorises data and turns it into business intelligence. It accommodates for big data analysis and creation of decision-supporting analytics, helping your e-commerce business to develop further. This makes OC not only an integrational tool, but extended with Kepler, the most sufficient decision-supporting and monitoring platform as well as it works real-time, with relevant economic and business data.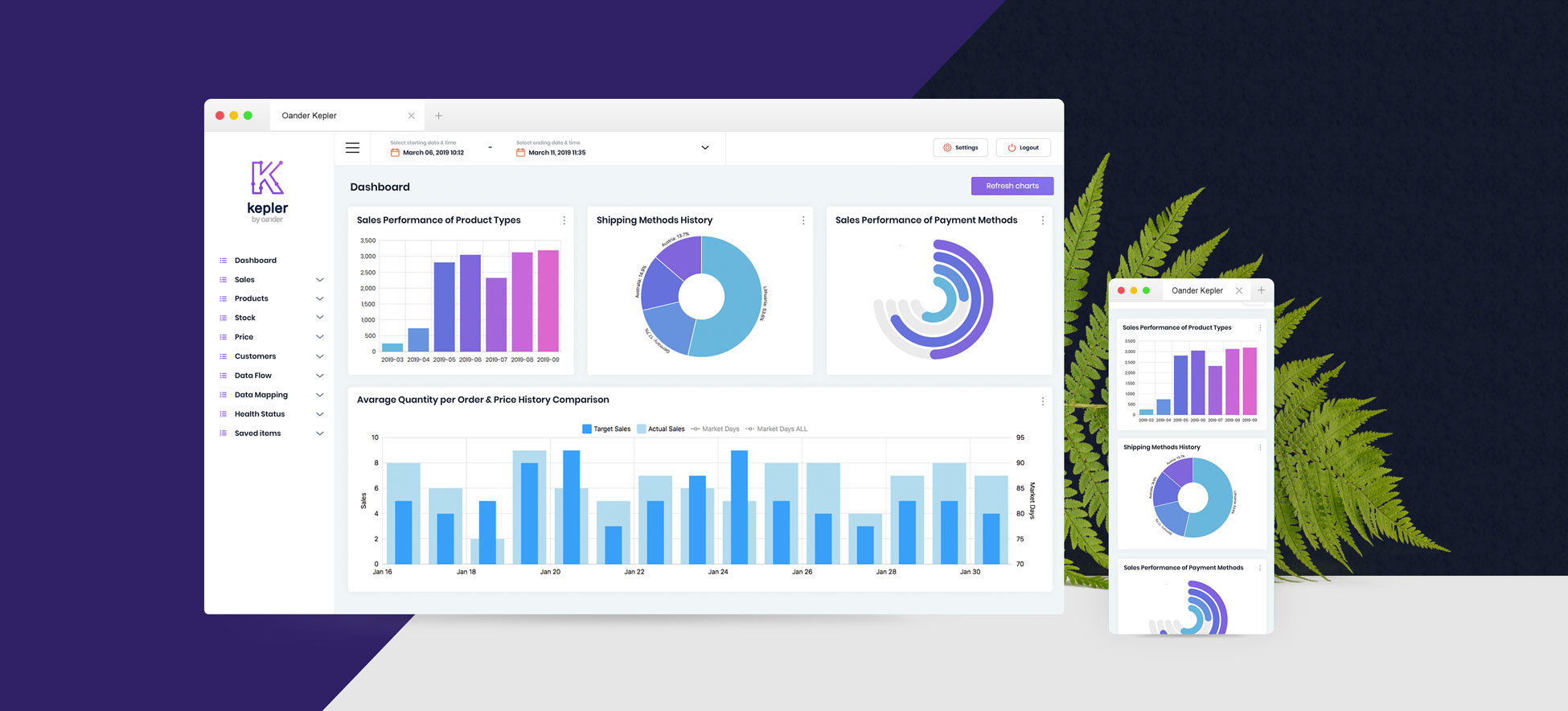 Why you will love Oander Kepler?
Out of the box reports: The system provides ready-to-use reports and detailed breakdowns so you can understand what happens in your commerce ecosystem. Kepler helps you to monitor business processes, operations health and maintain a single source of truth. Full functional dashboards, charts and KPI monitoring tools have been prepared based on best practices that most successful eCommerce businesses unitize.
Smart visualizations: Great visualizations are the core of Kepler's business intelligence capabilities. Our dynamic and realtime updated charts and reports let you go deeper in your data and eCommerce metrics are understandable for decision makers.
Real-time data: There are literally no delays in getting you your insights. Unlike Google Analytics or other BI solutions, Kepler's event based integration shows your data in real time. It takes less than a second to transfer a new order or a relevant entity data to the analytics boards and all aggregated or calculated reports are reloaded instantly.
Margin & Profit analysis: In Kepler you have the ability to set up custom product groups and monitor their margin and profit performance by importing several price lists. With comparing different product segments you can gain insight on which are your best performing offers and correlation reports show you where you may gain more margin.
User persona analytics: Kepler helps you segment and analyse your customers by characteristics and behaviour. With user persona analytics you can optimize offers matching your customers' lifecycles (like identifying upsell opportunities, create new touchpoints) and increase your revenue. All based on real usage patterns.
Campaign monitoring: One of the greatest challenges of moder eCommerce enterprises is keeping an eye on ongoing campaigns and monitoring their performance. Huge campaigns (like Black Friday events of flash sale promotions) often deal with a lot of moving parts and sometimes require quick adjustments. With Kepler's instant warnings and live data you can monitor your campaign's, setup warning metrics and act on them.
Instant integration with Magento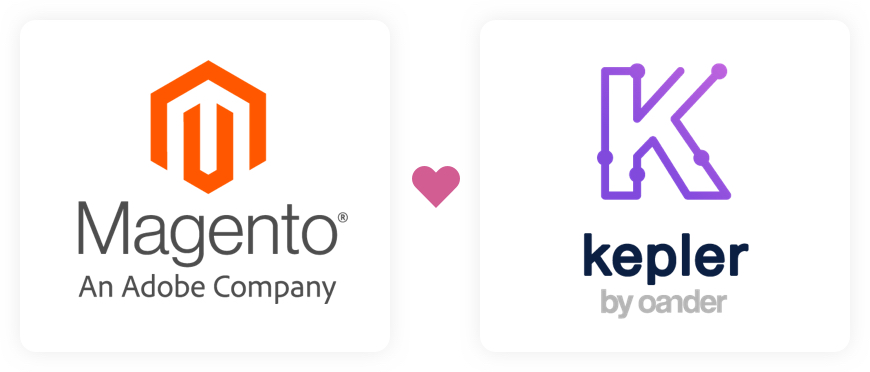 Kepler is the first enterprise-level BI software that has been built specifically with eCommerce enterprises in mind. The software is integrated out of the box with the world's leading eCommerce engine, Magento. The seamless integration with the most loved webshop framework can be set up within minutes and ensures instant, live data transfer and aggregation. You also have the ability to transfer you past data to Kepler so you can start analysing your webshop's performance from day one of its existence. Kepler's connector extensions for Shopify and Woocommerce are also under development and will be released in the coming months.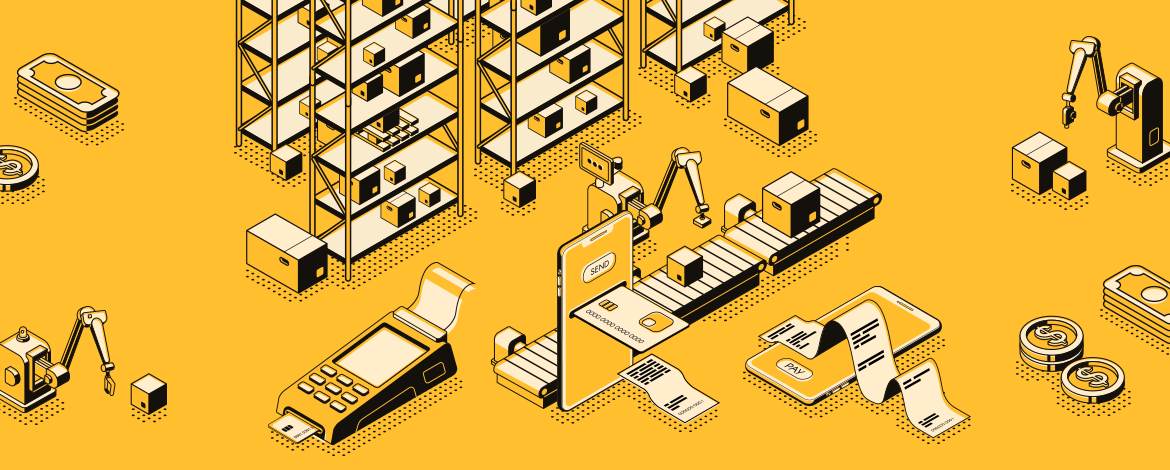 We love integration
What, why and how should you integrate?
Read more