WooCommerce is one of the world's leading open-source webshop engines that's built on the popular content management system of WordPress. Millions of businesses choose it as it's simple to use and easy to customize. We often recommend it for content-rich webshops as well as for merchandising websites.
WooCommerce
WooCommerce is a WordPress plugin that was designed specifically to support content-focused merchandising. It has a user friendly admin panel and a flexible editing system with a drag and drop technology, making unique content appearance possible. Its easy-to-use features make WooCommerce accessible and available to anyone.
Besides content creation, WordPress realised how important online sales were too – as a response they created the WooCommerce plugin, their very own webshop technology.
With this pre-developed platform, you don't need to start from scratch when creating a website – what's more, you can opt for unique design solutions and developments to make it feel more custom-made.
Its greatest ADVs: simple, quick, cost effective, easy to develop
A webshop that can be managed just as easily as WordPress.
With WooCommerce you can market physical, virtual or downloadable products and you can easily tailor its use to any business models. No matter what you're selling or how much, the opportunities are endless. Loads of developers are working hard to make this platform better and better and surely, they've already come up with the plugins and solutions that you will need to start with.
Why we love WooCommerce?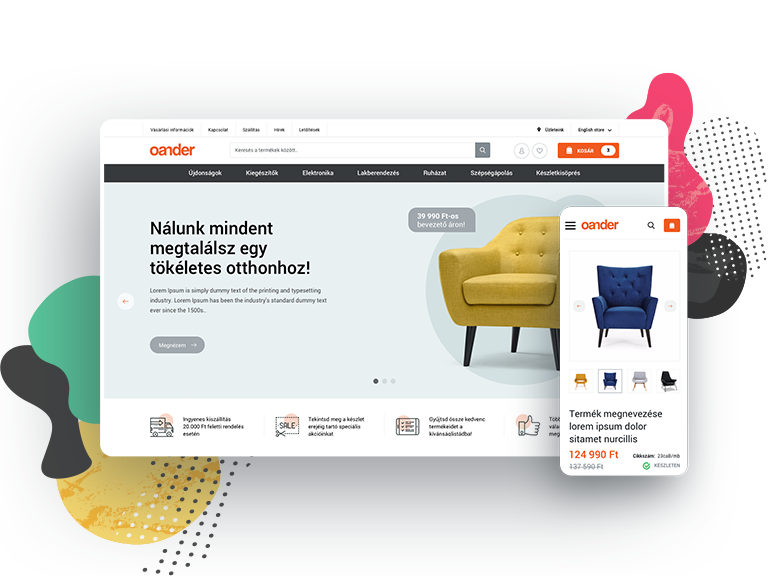 Sharp and unique appearance
WordPress is known for its high standards when it comes to publishing and displaying their content. Since WooCommerce is a WordPress plugin, you can expect the same approach when it comes to your webshop and you can also make sure that all relevant design solutions are fully utilised for your business. A WooCommerce webshop will always be fully customisable, to cater to your individual business needs.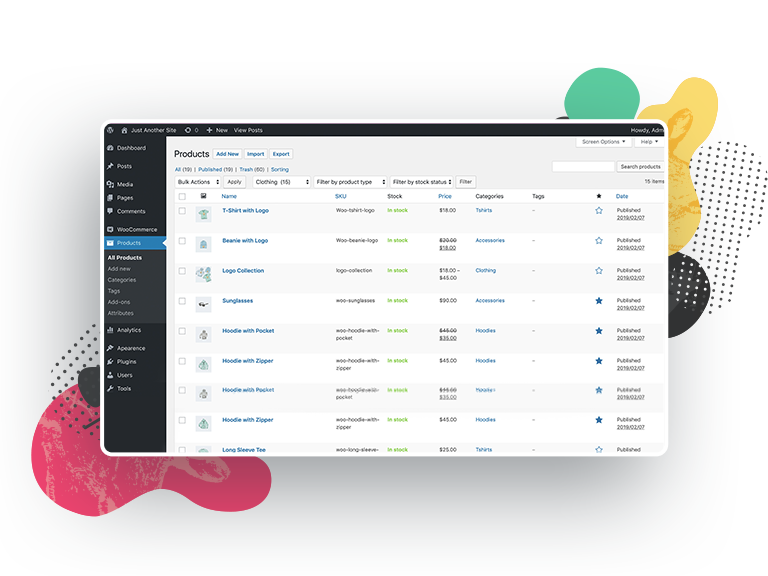 Easily handling, own support
One of the most important advantages of WooCommerce is that its user-friendly admin panel supports flexible content creation: with this solution, you can easily manage your own content and as a matter of fact, the whole webshop. If you do come across some difficulties though, our Team at OANDER is at hand so you can enjoy our continuous support on demand.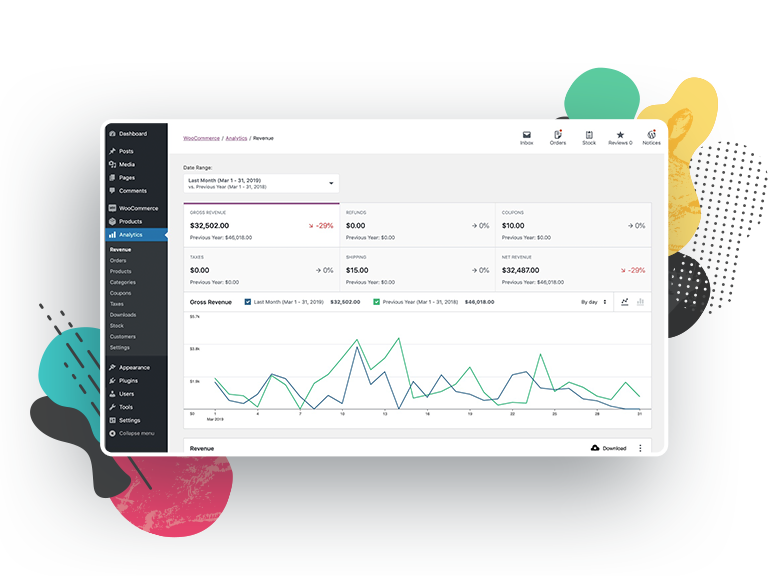 Built-in statistics
WooCommerce grants numerous reporting solutions and built-in statistic tools to provide reliable insights and to help with business planning. The status box on the admin panel lists the traffic, the orders, the products, the revenue and even the refunds. The analytics section and the dashboard offers business-critical information to help with your operations, and even more…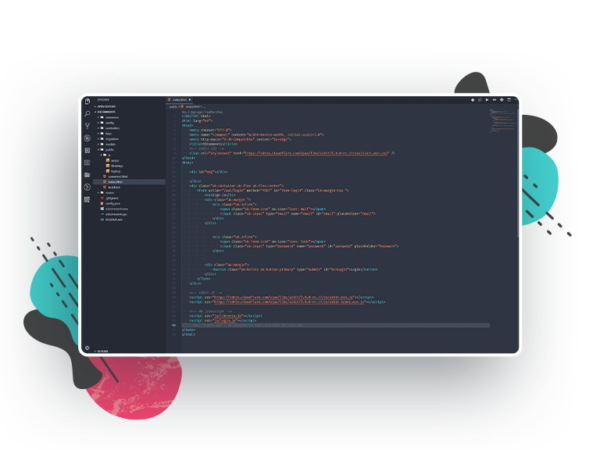 Open source with a huge developer community
WooCommerce is an open-source system that's available for free, it's fully customizable and it can be developed further by anyone. The most important advantages of an open-source solution include its cost-efficiency and that its products are independent from suppliers. The future possibilities and the know-how are not anchored to individual developer companies.
Those who enjoy WordPress will surely love WooCommerce too. It's a fantastic choice for the online sale demands of small and medium-sized enterprises.
Our favourite WooCommerce features

Multilingualism and international currencies
Since we live in a highly globalised world, the constant use and the swapping between languages and currencies are a must, even when it comes to WooCommerce. It offers a great solution to those who wish to enter the international market, as with WooCommerce you can change the language of your webshop with ease.

Stable, flexible, fast and safe
It manages simple products easily, even in high quantities and it's very flexible when it comes to product attributes. Its complex code system is standardized and it is tiered. The system security is guaranteed by the manufacturer, the whole code base is audited and official updates help with constant improvements. The engine that the system runs on is fast and this is properly reflected in the site-load of webshops as well.

Sale-enhancing functions and product management
The stock levels and the availability of products are updated by a built-in plugin. WooCommerce will even let you know when one of your products is running low in quantities. The product enrichment and loading is quick and efficient thanks to the CSV import/export functions. Column mapping is also a useful functionality - this helps to organise the values of products during enrichment.

Integration - invoicing - shipping
The locally available payment and shipping methods are all ready to be used in WooCommerce. These include the likes of Billingo, Transgate and PayPal. Delivery options are quite extensive as well: ranging from free shipping all the way to delivering objects, large in size - with a whole lot of other possibilities in between.

Marketing - SEO - automatization
All the popular SEO tools of WordPress are at hand, such as the fantastic Yoast SEO plugin. The Dashboard is a default functionality featuring built-in reporting, tracking and info-graphics modules. Further system integrations are also possible - there are a lot of options to choose from, that will help a lot with analytics or newsletter publishing.

Customer segmentation - user management
You can create customer groupings based on your sales methods and you can do the same thing with your newsletter subscribers. Creating these segments can help you identify certain users - users who you can treat to certain benefits, or who might be granted exclusive access to special content or downloads.

Promotions and coupons
Basic options: seasonal promotions, creating vouchers with assigned expiry dates, free shipping offers, discount offers with spend qualifiers, limiting product availability, product linking and product replacement alternatives. With these plugins, you can easily introduce promotions and tailored offers to your most loyal customers.

Product types and catalogue functions
In a WooCommerce webshop, you can choose from a range of different product types. You can have simple, bulk, variable, external or partner products, test, physical, digital, subscription or downloadable ones.
Why to choose OANDER?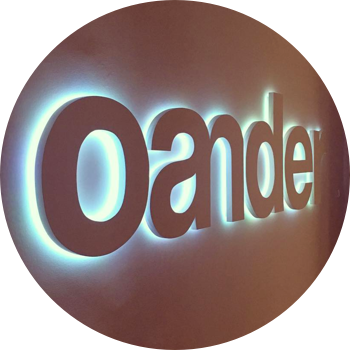 At OANDER we support small and medium-sized enterprises as well as big corporations with the use of leading technological solutions. Our team has more than 10 years of experience in e-commerce and delivered projects in 17 countries.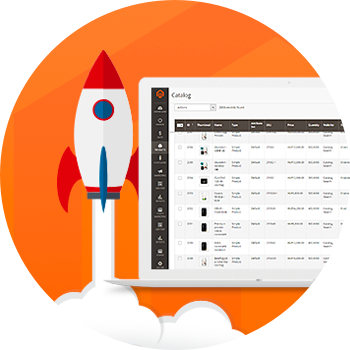 A strong webshop cannot be built without reliable experience in the field of development. Here at Oander, we've been creating webshops for over a decade now. In the local market, OANDER has one of the biggest teams of webshop experts as well as the most impressive references and portfolio.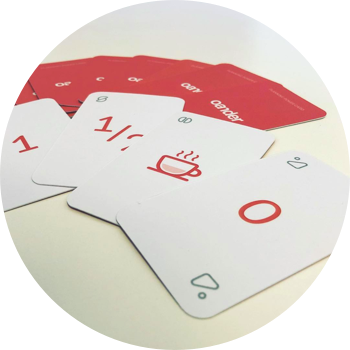 We are working in a Scrum development framework: this enables us to enter the market quickly, while delivering for the ever-changing demands of the development process, by means of transparent development and deployment cycles.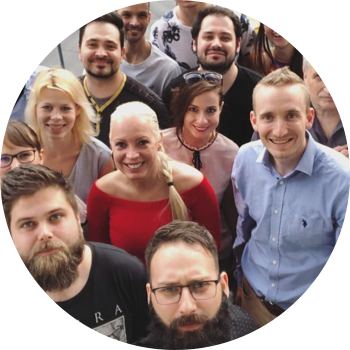 With more than 50 eCommerce experts on board we back our clients with extensive professional background.
Let's make the most powerful webstore on your market!
Ask for our quotation by e-mail.
Let's connect!