In this overview, you can find a few of our Magento development webshops – mainly the ones that we are most proud of. These were all built on Magento's latest 2. series version using the Community Edition.
iSTYLE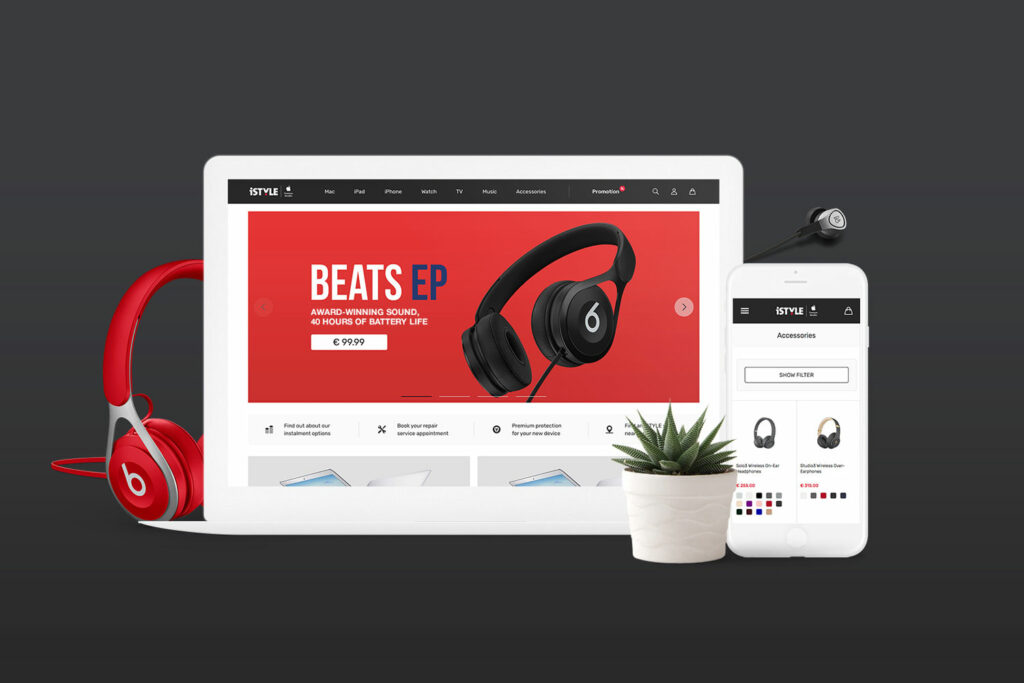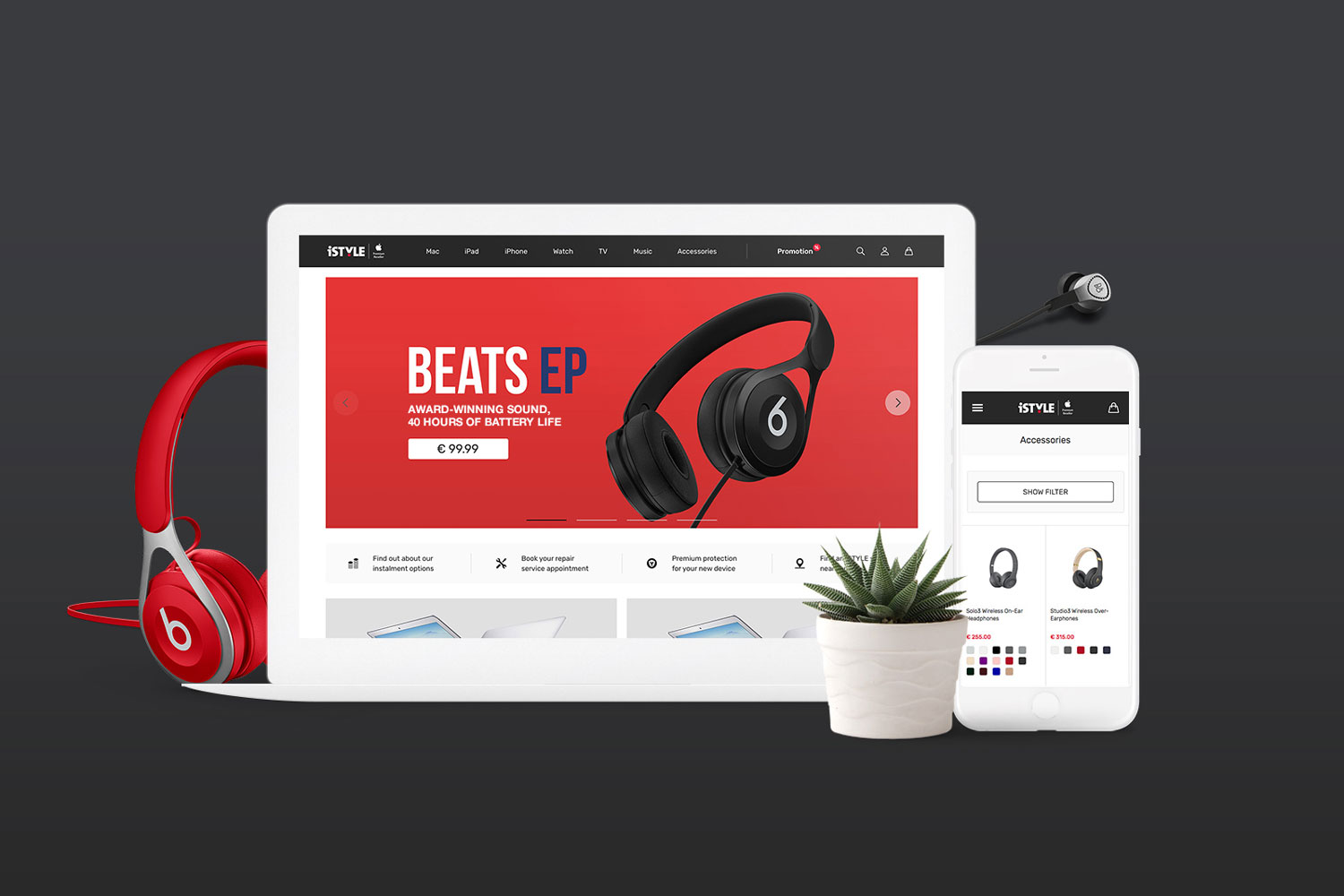 iSTYLE is Apple's Premium Reseller network in the Central and Eastern European region. They have 9 physical stores in Hungary and they are known for their active online presence (that features a webshop, some microsites, and the iMagazin). They are also renowned for their high-level B2B and educational services around Apple products. Their e-commerce offering of course focuses mainly on Apple products, but they also have a wide range of high-quality items from other leading brands in their assortment – creating a whole ecosystem of Apple and Apple-compatible devices. Their online trading was based on Magento 1 but upon entering the CEE region, they launched their new websites on the updated version. Click here to read more about the iSTYLE websites.
alinda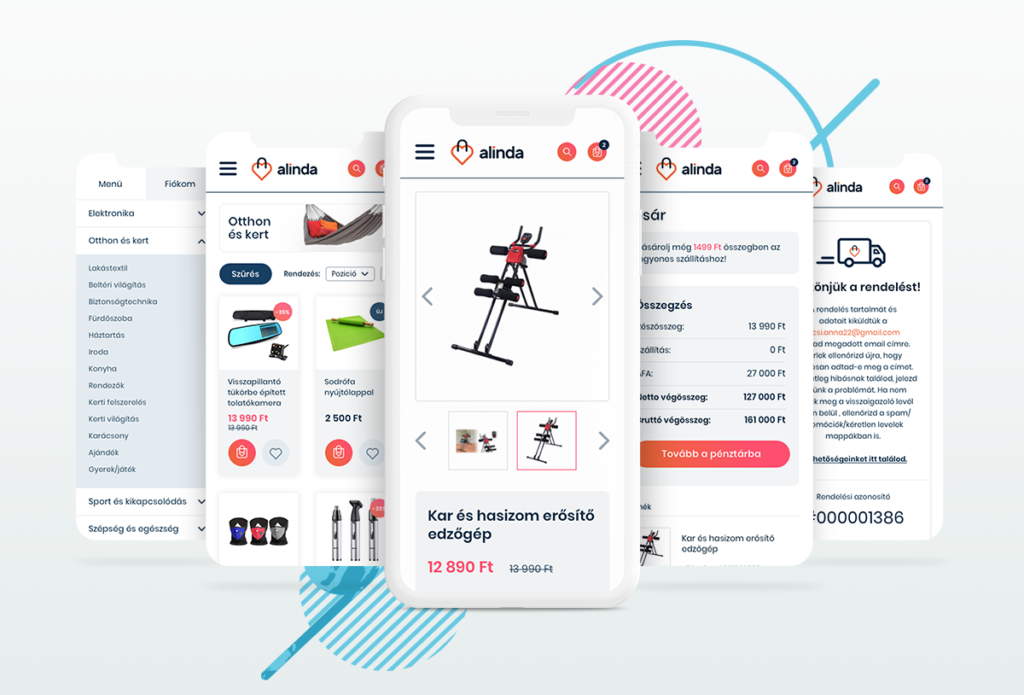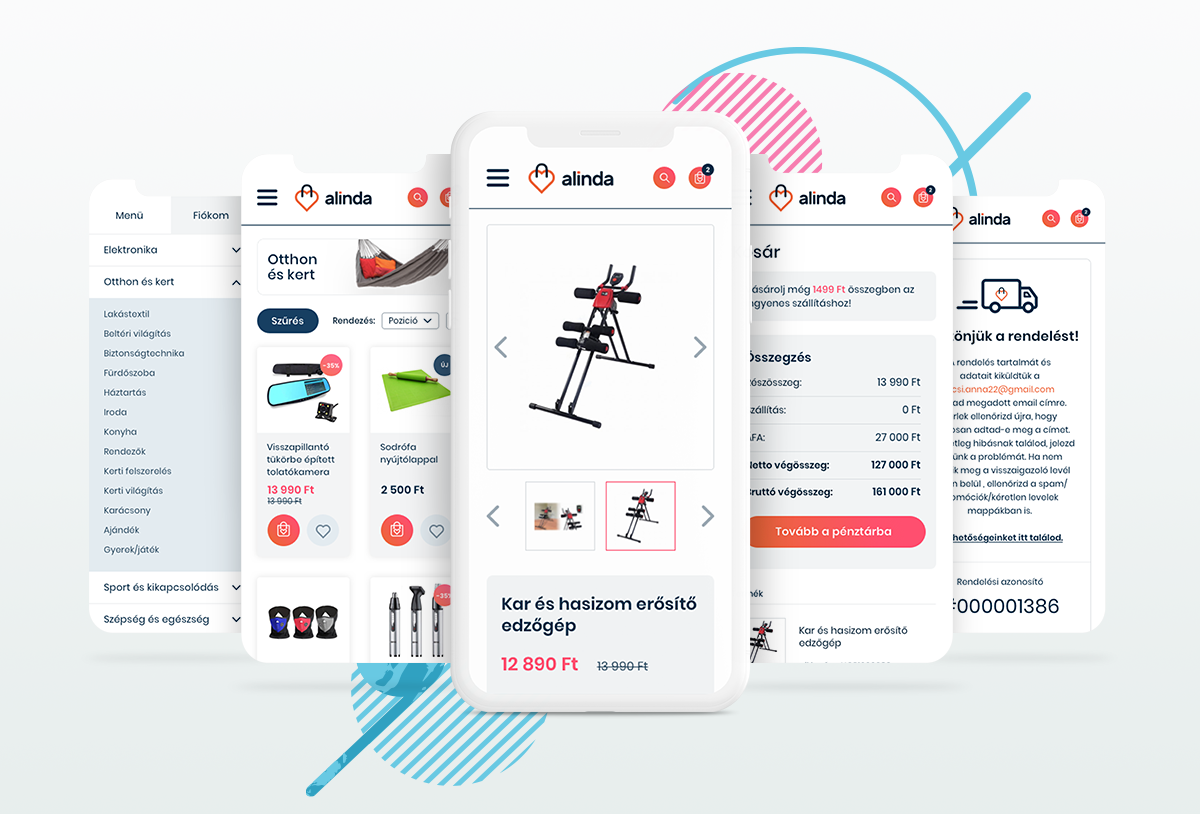 The Magento-2-based version of popular Hungarian webshop Alinda was launched in September 2018 – this new site was an update from their previous Magento 1 webshop. This multi-brand business built itself up from the ground in the past years: today, they are one of the most important retailers in the Hungarian e-commerce market within their own respective field and they recently started expanding to new markets within the region as well. A part of their online success lies in the rich functionalities offered by Magento – after the revamp, these functionalities were presented in a fresh, new appearance. Users can browse through hundreds of Alinda's products ranging from electronic devices, through home decor and seasonal products all the way to everyday objects. Click here for more.
panyizsuzsi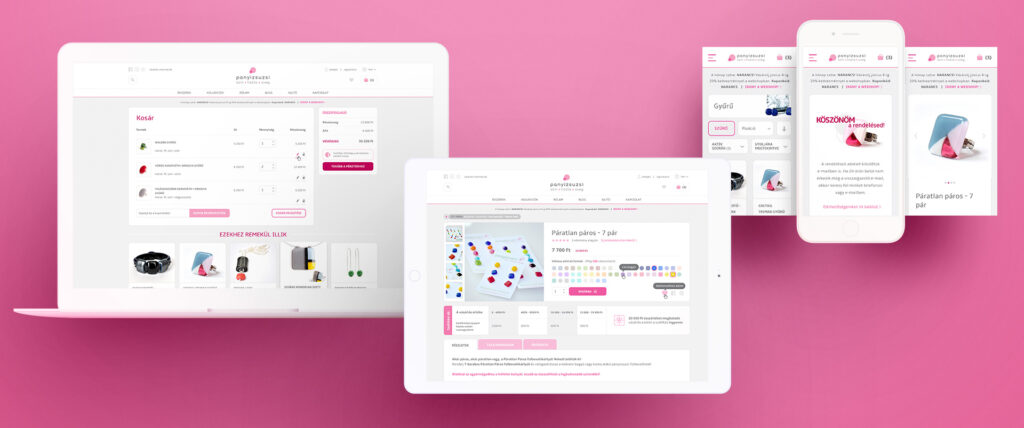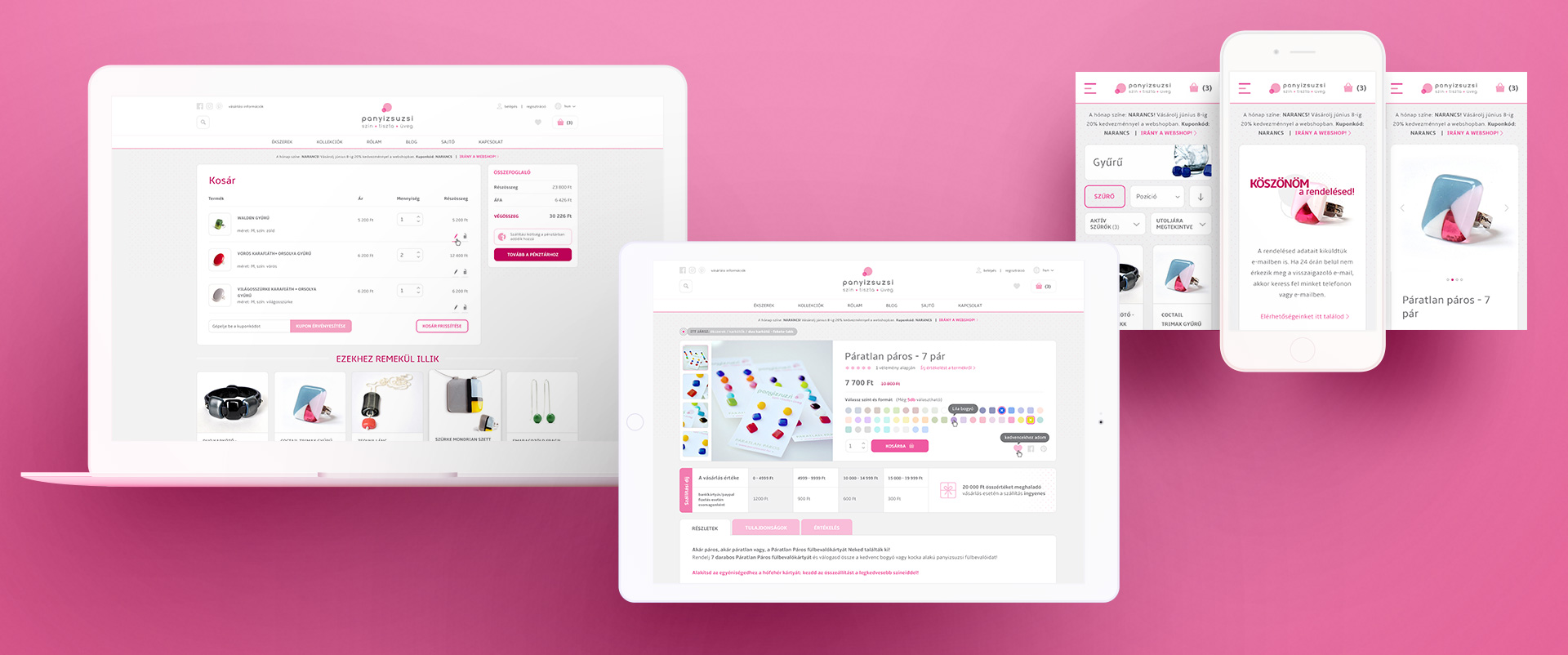 The name of Panyizsuzsi might already sound familiar to those, who are interested in handcrafted designs and the world of applied arts. The brand offers jewelry, small accessories, and decor items in limited series and editions. This local business has invested a lot of energy into trialing new, inventive technological solutions – as part of this effort, their Magento 2 webshop launched in 2016. The webshop itself showcases a whole range of integrational successes: it is synched with DPD's delivery services, with the invoicing system of Számlázz.hu, with the online card payment solutions of OTP bank and it also has an integrated two-way communication channel with the eDM system of Interspire Email Marketer. The webshop of Panyizsuzsi is a prime example of how Magento 2 can be a relevant and valid choice for small and medium-sized enterprises. We've put together a case study on this project – click here to learn more about this project.
MúzeumShop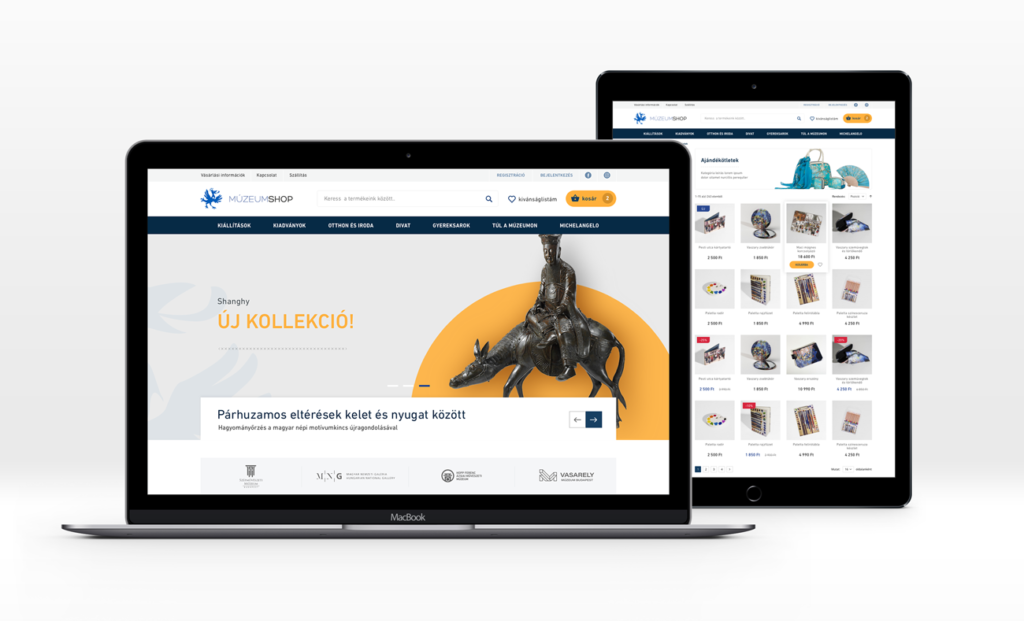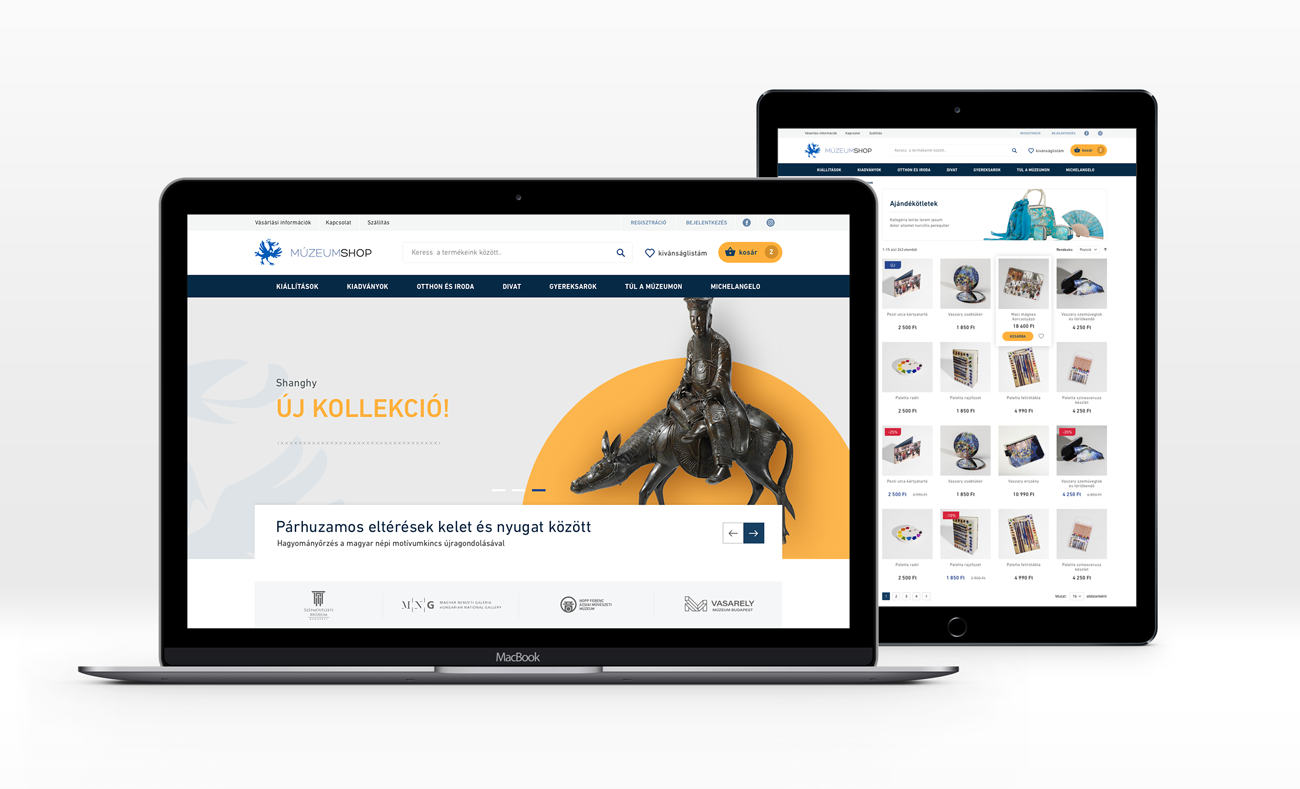 The joint webshop of Szépművészeti Múzeum (Museum of Fine Arts) and Magyar Nemzeti Galéria (Hungarian National Gallery) launched in the summer of 2018. MúzeumShop – a retail chain with a physical presence in various Hungarian art institutions – offers small objects inspired by art exhibitions and handcrafted pieces of art. Their online store was built on a Magento 2 foundation. As part of the project we've used OANDER's very own Hodor platform which has been enhanced further with a wide range of uniquely developed extensions. Click here to check it out.
Lightware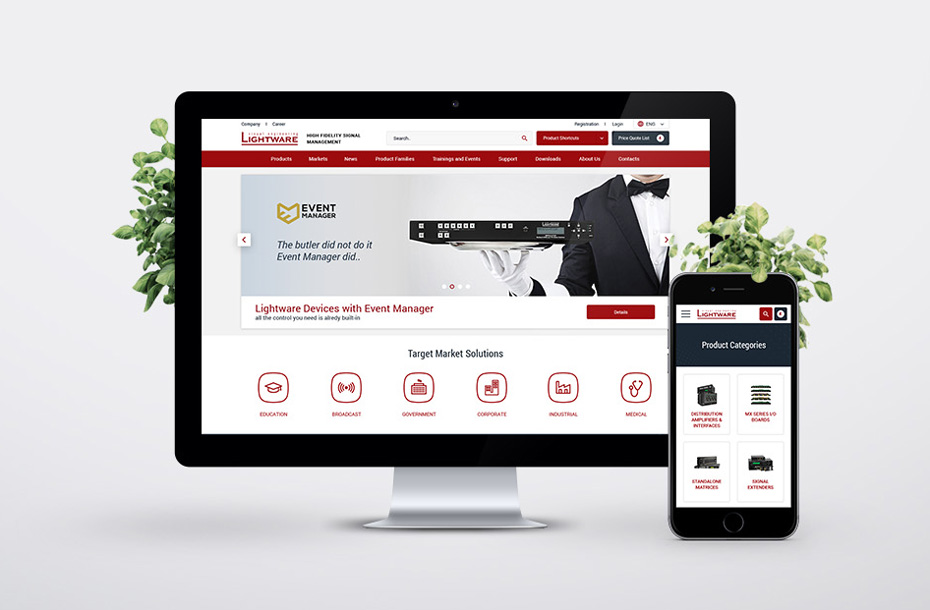 Lightware is an international business that markets audiovisual and projection technologies. Their tech devices are favored by the entertainment industry, and they also cater to educational, governmental, and industrial companies and institutions. Their Magento 2 website was launched in 2017, but with a little twist: instead of using it as a webshop, they see this website being a complex online product catalog and information site instead that utilizes Magento's functionalities, with the only exception of the online selling. Ligtware's approach is a great example of how a company's e-commerce presence might not be centered around online selling, but would still require a site that showcases a wide product range with the help of a webshop-like engine. Find out more about the project here.
Opten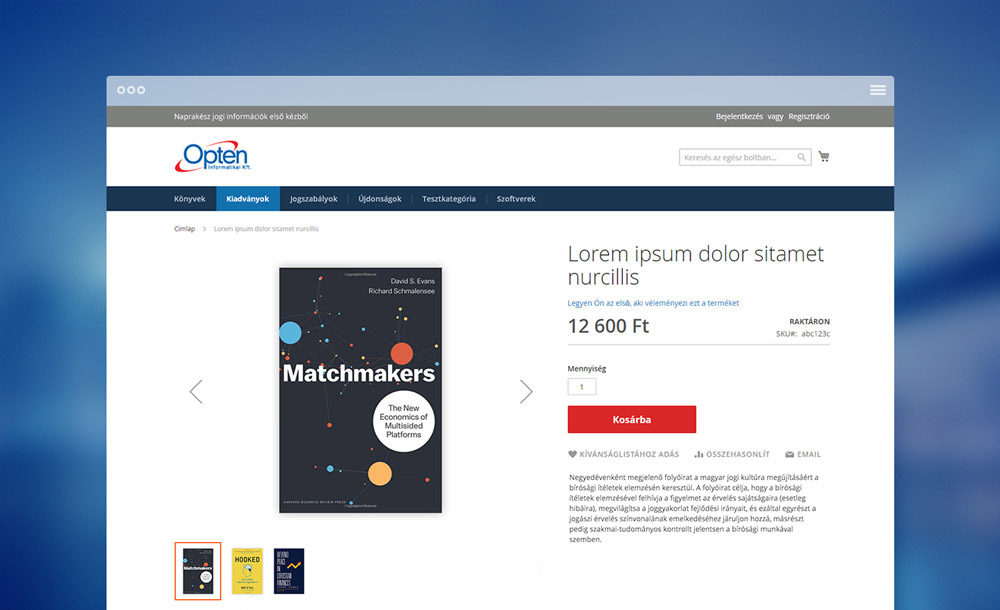 OPTEN Informatikai Kft. (OPTEN Informatics Ltd.) has been at the forefront of business information technologies since having been established in 1994: between 2012 and 2017 they won a Business Superbrand award every single year. One of the main profiles of the company is assisting business entities in their pre-decision activities and decision-making by providing them with helpful and reliable economic and marketing information in order to make them more effective and successful. In their Magento 2 webshop, users can browse through Hungarian companies and businesses and they can subscribe to one or more of their available services. OPTEN also markets legal and economic publications on their website. Click for the website.
Hempies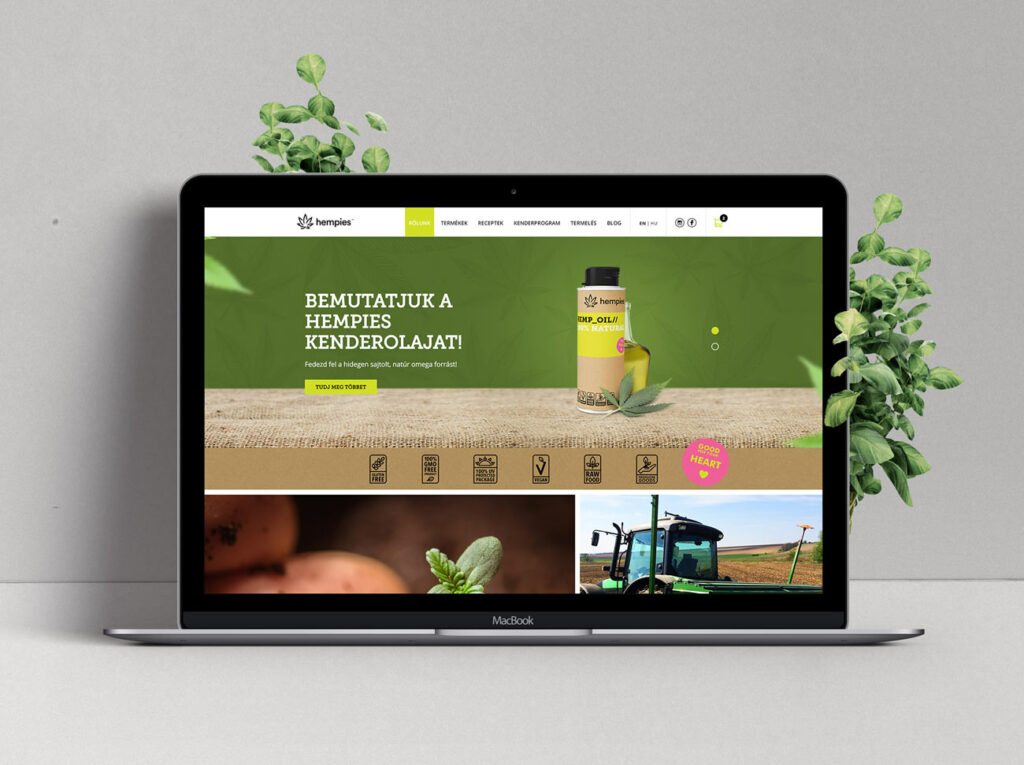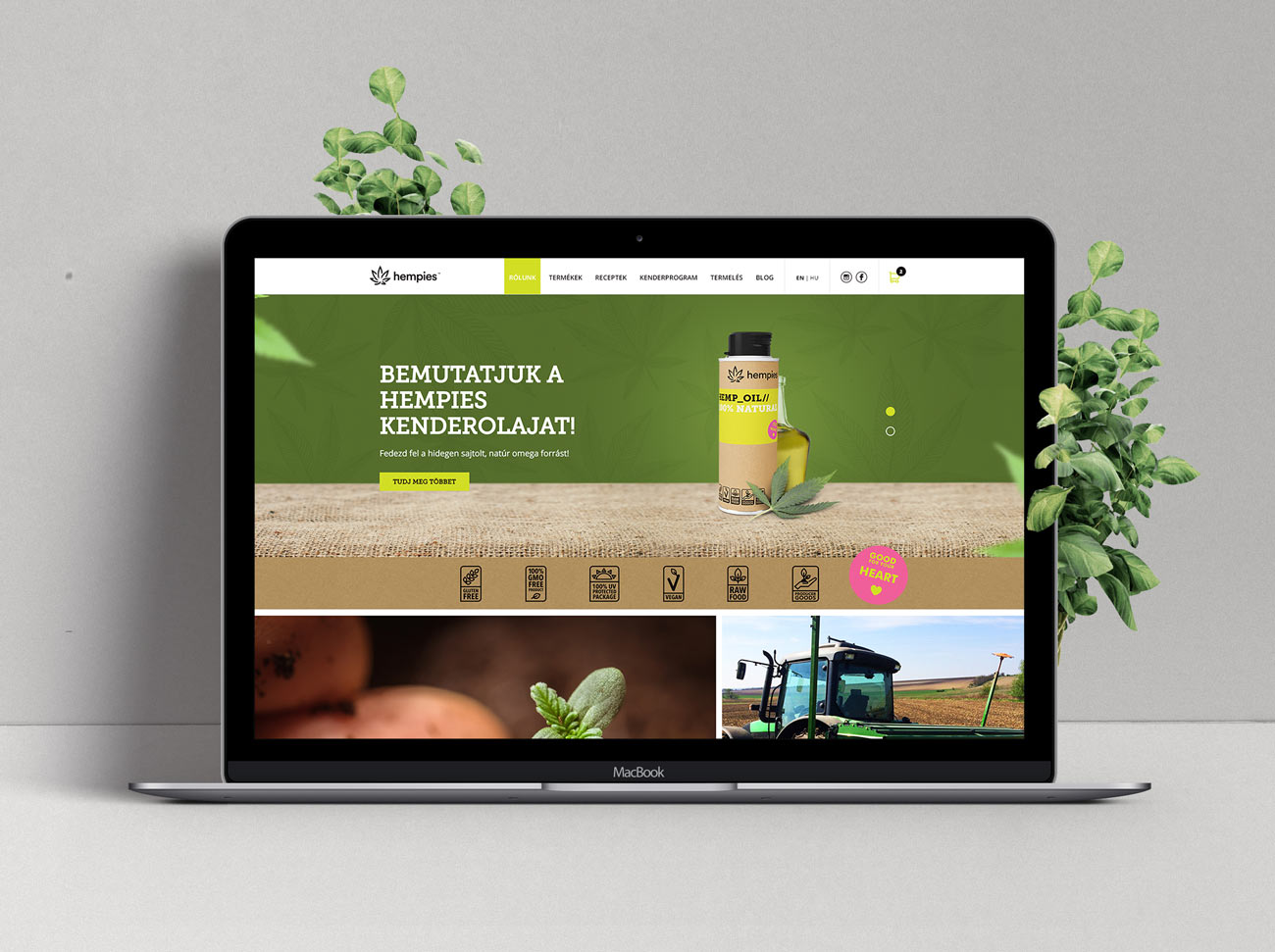 Hempies is a local food brand with an environmentally-conscious and sustainable approach. Launched in 2017, they have been offering a fresh and exciting range of superfood products that bring new alternatives to the forefront of modern cuisine. To support their communication strategies and to be able to market their products to a wider audience, they needed an advanced webshop solution. To cater to this demand, we opted for Magento's latest version. The example of Hempies shows that Magento 2 can prove to be a viable option even to smaller businesses who want better representation in the world of e-commerce. More about the project.